Scion Tweaks FR-S for 2016, Announces Pricing
car | cars | scion fr-s | May 1, 2015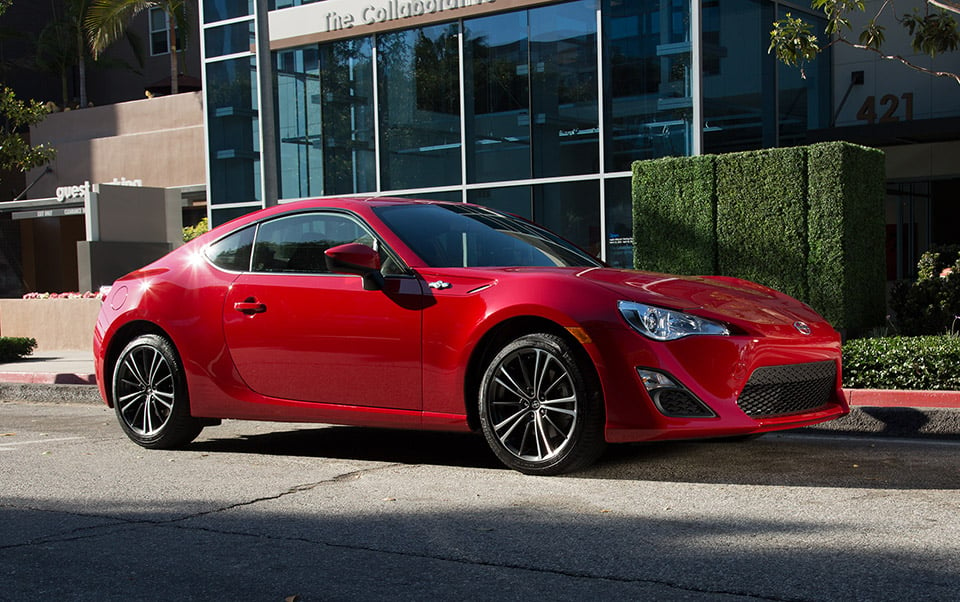 I am a big fan of the Scion FR-S and its twin the Subaru BR-Z. The only real downside to these cars for me is that they are rather expensive for what you get and they need more power. You can get a base WRX for about the same price and the WRX is more desirable in my eyes.
Scion has made some subtle changes to the FR-S for the 2016 model that bumps the price up slightly, but adds in some new features as standard. The new features include a 7-inch screen for the infotainment system, voice control, and shiny silver trim inside. The car also gets a backup camera.
The cost of these goodies is a base price bumped up by $405. Nothing else has changed on the car, but a couple new color options bow in for 2016 including an Oceanic blue and the red you see here called Ablaze. I'd love to see them drop the starting price to somewhere around $23,000 for a base manual and add about 50 more horses to the mix.