Aston Martin Planning a Ton of New Models
aston martin | aston martin dbx | Aston Martin Lagonda | aston martin vantage gt12 | May 2, 2015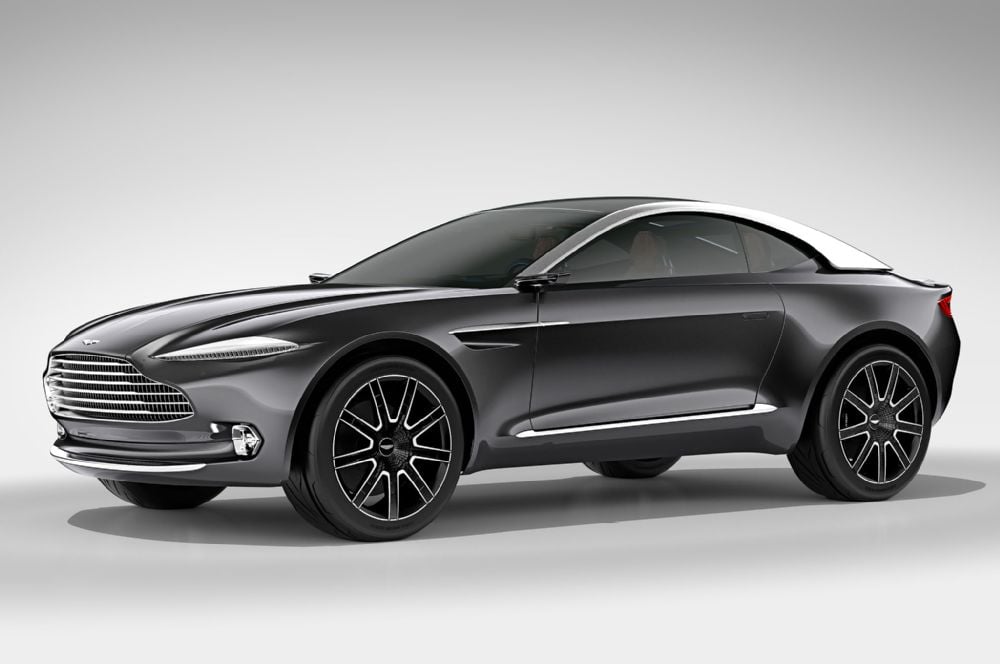 Aston Martin is one of my favorite car companies. It's a company that produces performance cars that double as art pieces, and for that I am eternally grateful (a free Vanquish would make me really, really grateful, however). The sad thing about Aston is that it always seems like a company that's struggling to make ends meet and stay in business. Sometimes I wonder if it would be better off as a non-profit with the following mission statement:
"To beautify the roads, garages, parking lots, and race tracks of the world by offering spectacular works of art as vehicles."
I'm happy to report that Aston has recently come in to approximately $300 million in funding, bringing its long term fundraising total to the planned for $1.5 Billion, which means the company can do some cool stuff. This is the cool stuff that is now on the table:
The DBX Crossover (pictured) will get a production version, possibly with a long roof.
The Rapide will be replaced by an updated Lagonda.
All of the current two-doors will be replaced.
The Vantage GT12 will be finished.
Let's all just rejoice now.