The 2015 Ford EcoBoost Challenge Looks Like a Blast
ecoboost | engines | ford | May 4, 2015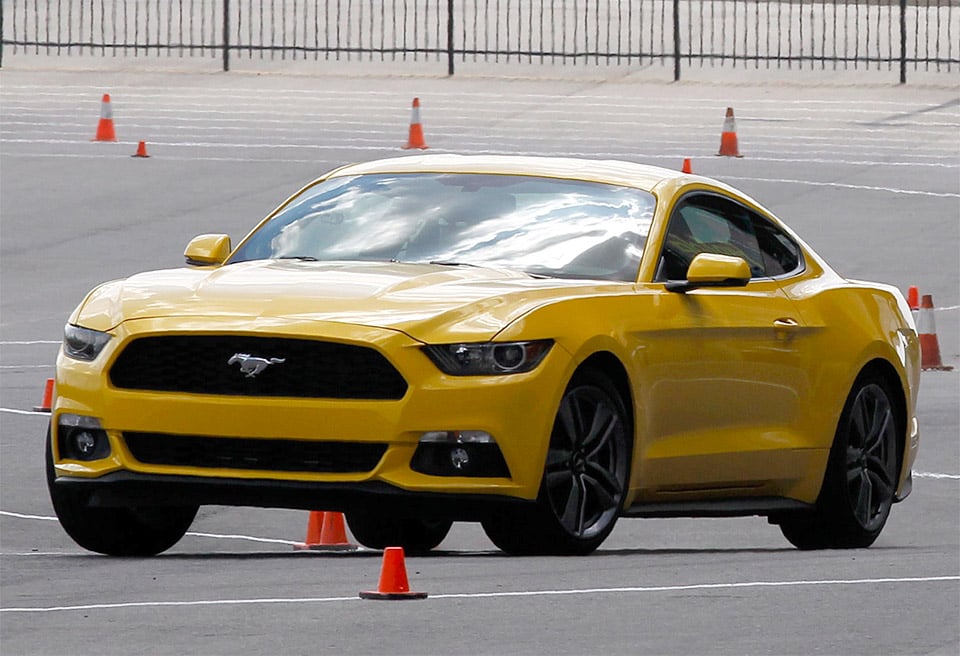 I've been to the Ford EcoBoost Challenge in the past, and it's a fun opportunity to check out various Ford vehicles powered by their turbocharged engines, and put them up against the competition. The event usually has some fun courses in store for visitors, and this year is shaping up to a great one. You even can drive the new 2015 Ford Mustang, so what's not to like about that?
Here's a quick overview of what's in store at this year's EcoBoost Challenge:
High-energy Mustang Drive: Drive the all-new 2015 Mustang on a course including elements such as acceleration, breaking, winding roads, and slalom
Street Drive: Take one of several Ford vehicles off the course and out on the open road. Options include: Fusion Hybrid, Expedition, Transit Connect and Edge
Shiftphobia Course: Never learned to drive manual or just need a refresher? Step into the cockpit simulator before jumping into a Focus 1.0-Liter EcoBoost for personalized instruction
EcoBoost Challenge Drive: An exciting back-to-back competitive drive featuring F-150 vs. Chevrolet Silverado, Edge vs. Toyota Highlander, and Escape vs. Honda CRV
ST Performance Academy: A reaction time course that encourages drivers to push the Fiesta ST and Focus ST to the max (or just enjoy the ride with a professional driver)
Technology Demonstrations: Check out the newest technology taking the automotive industry by storm, including Ford's Park Assist technologies and vehicles equipped with SYNC 3
The Challenge has been making its way around the country since March, but there are still a number of upcoming dates around the country, with locations in Seattle and Chicago coming up this weekend. You can register to attend the EcoBoost Challenge here – and those who attend the public days will be entered to win a 2015 Ford Edge.