2016 Ford F-150 to Offer CNG/Propane V8 Option
f-150 | ford | propane | truck | May 5, 2015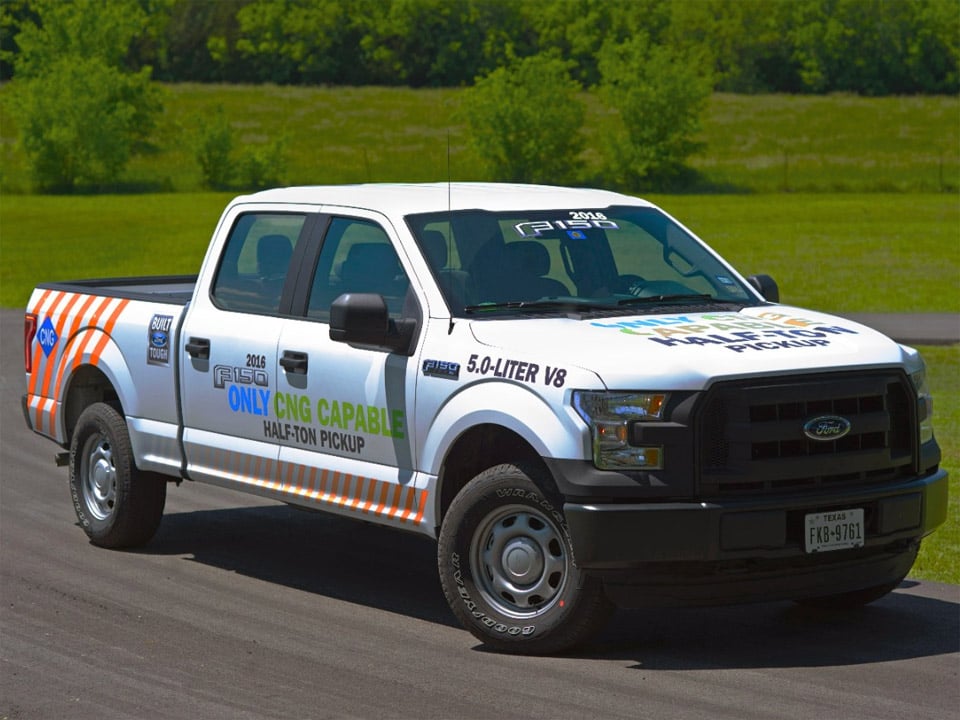 Ford has previously offered a version of the popular F-150 that could be powered by compressed natural gas or propane. The catch was that the truck was only offered with a V6 at the time. Ford has now announced that with the 2016 F-150, it will offer a package from the factory that prepares the 5.0L V8 engine to run on either CNG or propane.
The package includes upgraded valves and valve seats and adds only $315 to the price of the truck. The expense comes when the truck is then shipped to an approved vehicle modifier for the rest of the CNG/propane system to be installed.
That second trip can cost as much as $9,000. Once the conversion is completed, the buyer will be able to use CNG or propane that is as low as $1 per gallon in some areas rather than gas or diesel that is more than twice that amount. The CNG V8 equipped F-150 has the same towing capacity as the standard gas version of the truck.