Mercedes G-Class Gets More Power and New Colors
amg | car | mercedes | mercedes-benz | May 5, 2015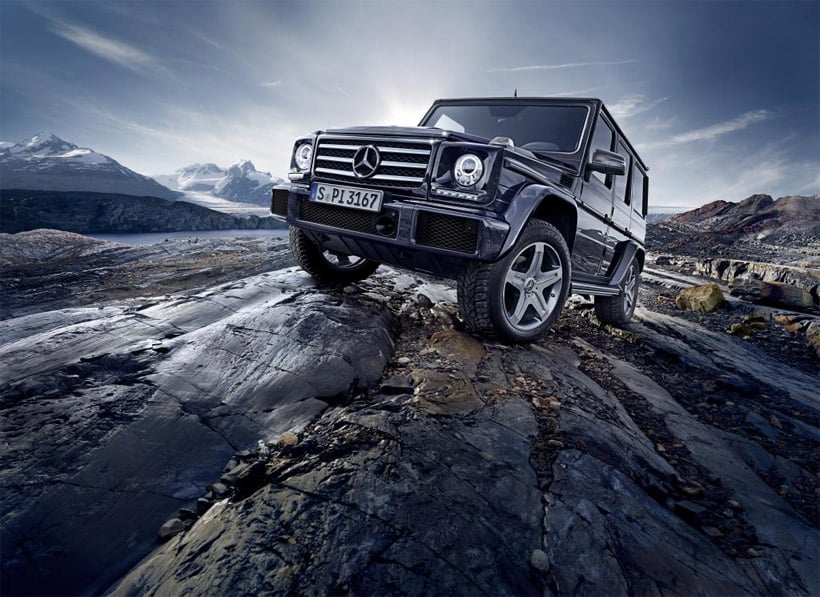 I have long been a fan of the Mercedes-Benz G Wagon in AMG guise. There is something about a big and boxy SUV that has the performance to run with sports cars that grabs my attention. For 2016, the G-Class has been updated and that update brings a revised interior and exterior along with engines that offer more power and fuel economy.
The G 500 gets a version of the biturbo 4.0L V8 engine used in the AMG GT. In the G 500, the engine produces 422hp and 450 lb-ft. of torque. The entry-level diesel G 350 d gets a bump in power from 211hp to 245hp with 442 lb-ft. of torque.
The AMG G 63 delivers 571hp and 506 lb-ft. of torque, while the top dog AMG G 65 gets a V12 putting down 630hp and a whopping 737 lb-ft. of torque. All versions get start/stop tech, a new suspension and a more luxurious interior. You can also get an adaptive damping system on the G 500. If you are wondering that AMG G 65 can hit 62mph from a standstill in 5.3 seconds and the V8-powered AMG G 63 is only a tenth of a second behind. Pricing is unknown at this time.