Freightliner Autonomous Trucks Land Utah License
autonomous | freightliner | technology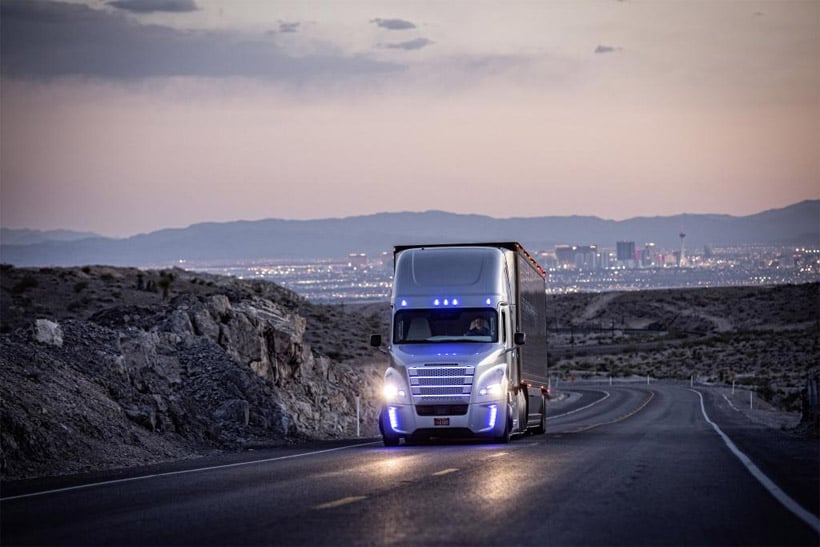 Freightliner is working hard to build future big rigs to save fuel and reduce accidents. Among its accomplishments, the company unveiled the SuperTruck not too long ago that is able to get 12.2mpg with a full load. This week Freightliner has announced that it has landed a license for two of its Inspiration automated trucks to operate on Utah highways.
These trucks have a bunch of sensors, stereo cameras, and radar systems inside that allow them to take many of the driving tasks away from the driver when cruising on the highway. The system is able to keep the truck in its lane and keep a safe distance from traffic around the truck. The system can't exit the highway, pass drivers, or change lanes.
The system can even bring the truck to a stop automatically in traffic and take off again reducing the chance of a rear-end collision. The other limitations of the system have to do with challenging road conditions such as weather or construction. In those instances, the driver has to take over.