1964 Pontiac Banshee Prototype for Sale Again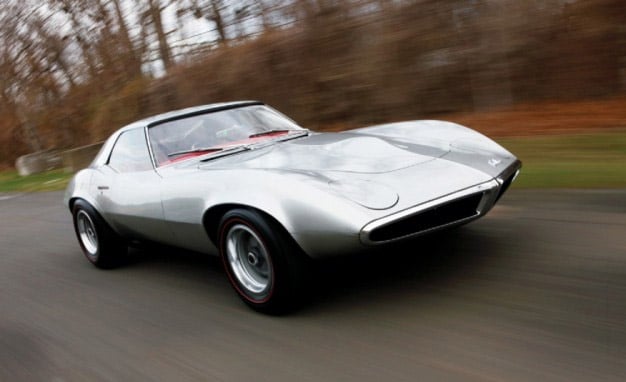 Last year, the owner of the car you see here tried to sell the ride for 3/4 of a million dollars. Apparently, the car never sold. If you are wondering, it's not a Corvette; this is a Pontiac Banshee prototype that never made it into production.
The reason that it looks so much like a C3 Corvette is because GM apparently used many of the styling cues from this '64 prototype in the design of the Corvette. My dad owned a slew of C3 Corvettes over the years when I was a kid, and the interior of the Banshee is a near dead ringer for the C3 Vette to my memory.
The Banshee is going to auction again and packs the 230ci straight six under the hood mated to a 4-speed manual transmission. Both a coupe and convertible prototype survived, and the coupe is the one going to auction. The last time it went it to auction it was a no sale at $400,000. The estimate for the auction this time is $600,000 to $650,000.