Audi TT Clubsport Turbo Concept to Wow at Wörthersee
audi | audi tt | worthersee | May 8, 2015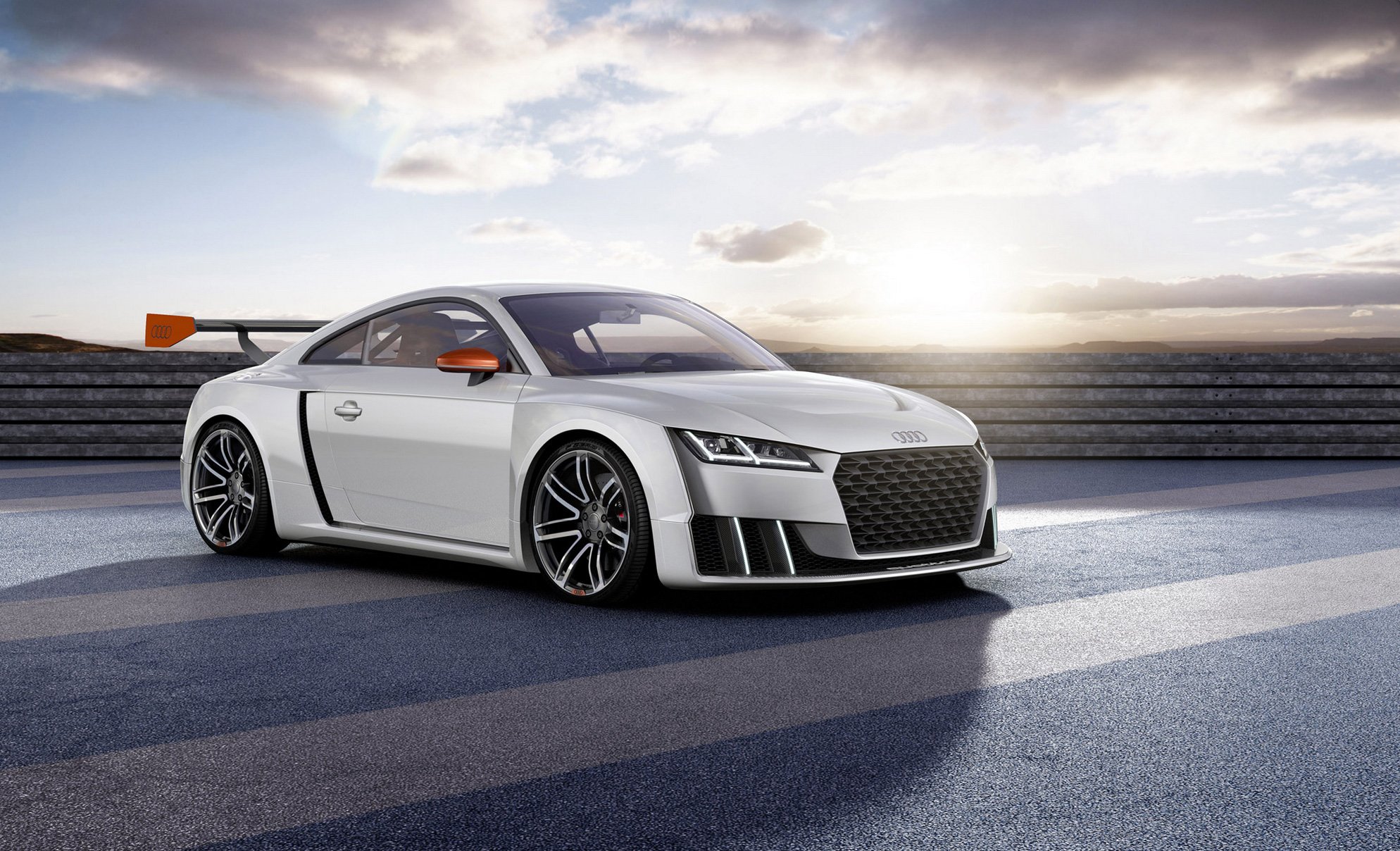 I know that the German word "Wörthersee" does not mean "worth seeing," despite how it might read at a glance to an English speaker such as myself. But it should mean exactly that when it comes to the 600-horsepower, 479 lb.-ft. of torque Audi TT Clubsport Turbo concept making its bow at Austria's annual Wörthersee Tour tuning festival. If there's one debut vehicle worth the price of admission to this venerable festival on the shores of picturesque Lake Worth (what Wörthersee actually translates to), it's this German beast.
Audi's engineering geniuses have somehow managed to generate ungodly performance numbers from a seemingly innocuous 2.5-liter, five-cylinder. The secret sauce? The TT Clubsport Turbo has direct fuel injection and employs what Audi calls E-Turbo, a technology which features an electrically-augmented twin turbocharger arrangement designed to eliminate turbo lag and make the engine more responsive.
"Lag" is the last word that would come to mind with a car that does 0-62 miles per hour in a comfortably supercar-esque 3.6 seconds and can reach a top speed of 192 miles per hour. Thanks to E-Turbo magic, stats show that where other turbocharged cars stumble out of gates when you stomp the accelerator, the Clubsport explodes like Usain Bolt. It gains 20 feet in the first 2.5 seconds over non E-Turbo-blessed Audis, a credit to the efficacy of Audi's next-gen technology. Driving purists will rejoice that the concept also sports a six-speed manual transmission with a properly gated gear shifter. If the Clubsport Turbo finally hits production lines, now that will definitely be worth seeing.