Corvette Museum to Add Sinkhole Simulation
chevrolet | corvette | gm | museum | May 11, 2015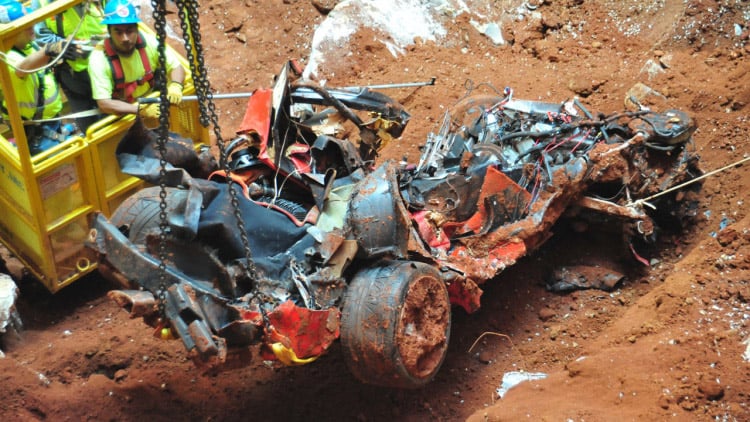 One of the saddest things to ever happen in the sports car world was when a giant sinkhole opened up directly under the National Corvette Museum and a handful of rare Corvettes tumbled into the hole. I imagine whoever was supposed to ensure that this location was stable before the museum was built was in hot water after this happened.
The cars were retrieved from the sinkhole, and the museum is being rebuilt on the same location. GM even vowed to restore some of the damaged Corvettes and place them back in the museum. The upside to the sinkhole is that many people probably had no idea that a Corvette Museum existed until the sinkhole made news. The museum now plans to capitalize on the fame and is creating a sinkhole experience for visitors.
Reports indicate that the museum will create a multimedia experience called Thunderdome where a simulated sinkhole will open and swallow cars. Patrons will get to experience this from an artificial underground cave for the ideal view of the catastrophe. The National Corvette Museum hopes to open the attraction by Fall 2015.