BMW Teases Sexy 3.0 CSL Tribute Concept
bmw | car | concept | May 13, 2015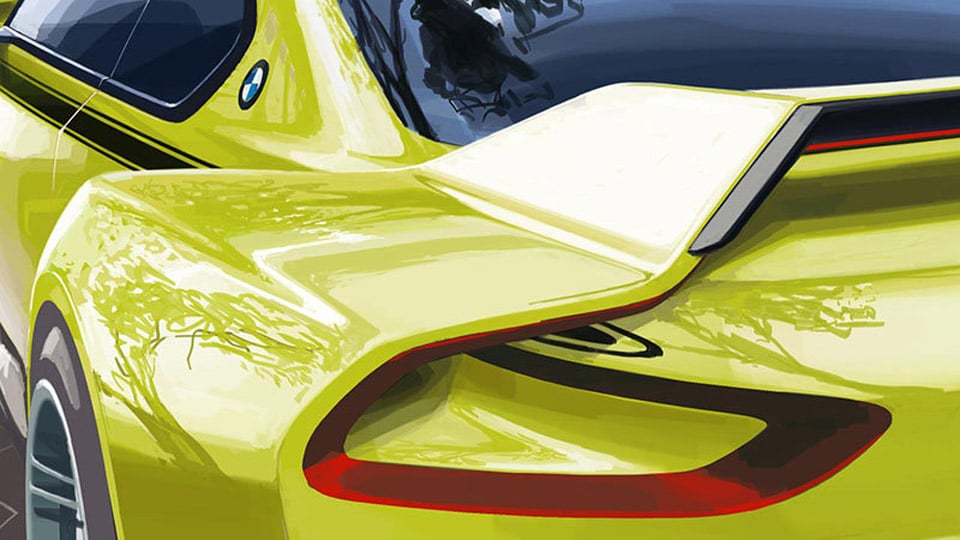 I love cars that have spoilers that flow into the fenders; it creates a very cool and flowing effect. That is one of the features I really liked from the 2016 Ford GT. BMW is teasing a new concept that uses that design element I like so much and despite showing off only a small part of the car, it is one sexy looking beast.
The concept is going to be unveiled at the Concorso d'Eleganza Villa d'Este on May 22 and is a homage to the 3.0 CSL. The concept will focus on lightweight design and performance. All we know other than what we can see in the rendering is that BMW says the car will have "striking air deflectors, powerful wheel arches and a prominent roof and rear spoiler."
We only have a few more days to wait until the car shows up for the first time. I am certainly looking forward to seeing this one. I wonder if the concept will ever make it into production.