Iris Viseo EV Looks Like It Was Designed on Easter Island
EV | iris viseo | weird | May 15, 2015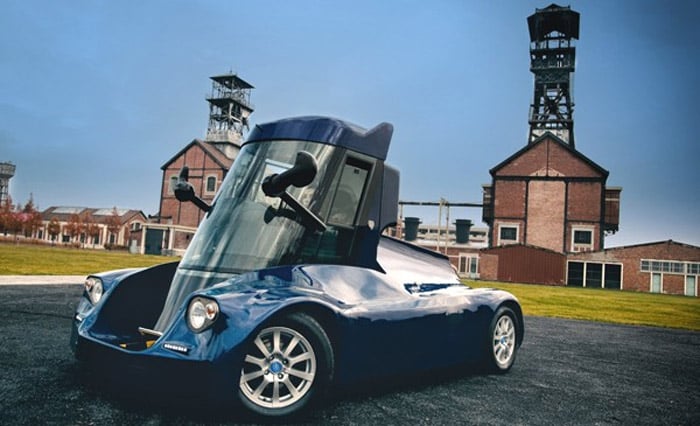 It can be hard for police officers and security to keep an eye on things in a crowded parking lot. Depending on how tall the people are, you might not be able to see them over the tops of all the cars. This is why police often put an officer on a raised platform so they can watch over all.
An odd new EV from a French firm called Iris can lift the driver nearly ten feet into the air while the car drives. The vehicle is called the Viseo and it has a 127hp electric motor and a slow 15mph top speed. At that crawling speed, the Viseo can drive for 52 miles. The vehicle costs around $48,000.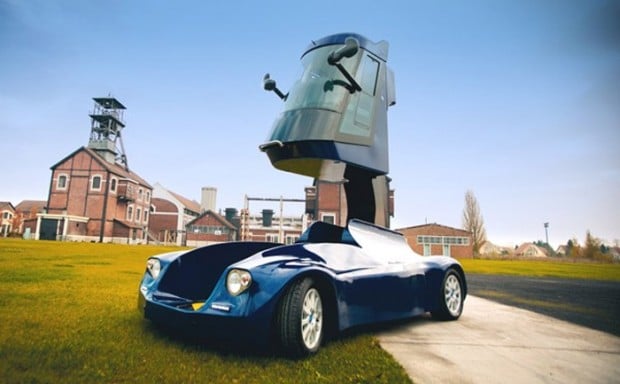 It rather looks like Squidward's house fell on top of a little electric sports car to my eyes. Attractive it's not, but this will be much better for patrolling crowded areas than doing it on foot or in a normal car.