2016 Chevrolet Camaro Officially Revealed
camaro | chevrolet | chevy | May 16, 2015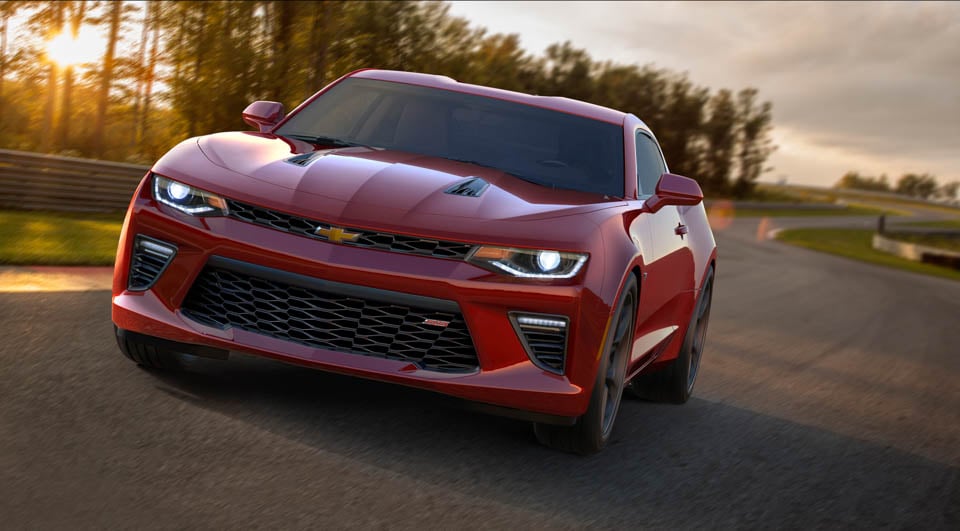 After much anticipation, Chevrolet has lifted the curtain on its new sixth-generation Camaro. While the new model looks like a more refined version of the outgoing version, it's built on a completely new platform, offering weight reduction, new engines, improved handling and updated technology.
Chevy moved the Camaro the the Alpha platform, which is shared with the Cadillac CTS and ATS (and their V variants), which not only improved stiffness, but resulted in a weight reduction of about 200 pounds, thanks to the ample use of aluminum. It's also got a 1.6″ shorter wheelbase and is about 2″ shorter overall.
Under the hood, you'll be able to select from a 2.0L turbocharged, inline 4 with 275hp and 295 lb-ft. of torque, a 3.6L V6 with 335hp and 284 lb-ft. of torque, or the small block 6.2L V8 with 455hp and 455 lb-ft. of torque. This happens to be the same extraordinary LT1 engine found in the latest Corvette Stingray.
Shifting comes in the form of a Tremec 6-speed manual (with rev-matching on the V8), or a Hydra-Matic 8-speed automatic, like the excellent auto in the 'Vette. Steering is a ZF rack, with variable-ratio electric power assistance.
I'm also excited that Magnetic Ride Control will now be available as an option on the market-friendly SS model, and not just the track ZL1 model, and if the way this feature helped the ATS-V I recently drove is any indication, the new Camaro will handle beautifully.
I'm hoping to get behind the wheel of one of the Camaro engineering cars tomorrow, and if I manage to, I'll be sure to post some of my impressions here.