Porsche Track Precision App Records Video and Telemetry
app | porsche | smartphone | May 19, 2015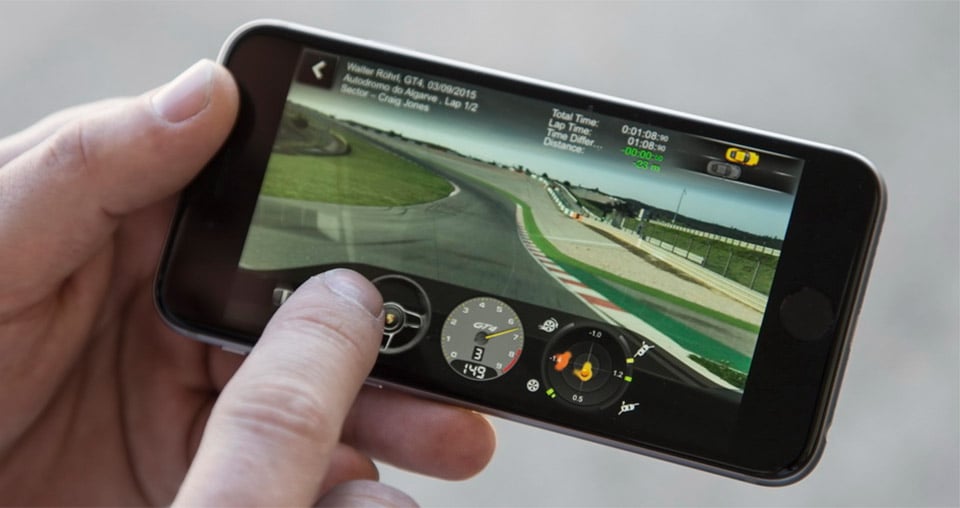 If you have ever been to a track day, you know that the way your prove you are better than everyone else is with your lap times. Beware the Miata driver who asks what times you run with a smirk on his face. He is probably faster than you no matter what you drive, since he can hit every corner like a go kart, and you probably can't.
If you happen to be driving a Porsche 911 GT3 or a Cayman GT4, Porsche has a tool called the Track Precision app that you will want to put on your smartphone. The app turns your phone into a telemetry recording tool that can also record video. Just put your phone into a dash mount and start up the app before you begin your lap.
The app pairs with cars fitted with the Sport Chrono package and records things like lap time, race line, and the video has a telemetry overlay. It sounds like a customized version of Harry's Lap timer to me. The video shows steering input and throttle/brake input. There are 60 tracks pre-loaded, but if your favorite isn't in the database, you can teach the app the track during a warm-up lap. You can download the app now for iOS or Android devices.