BMW Pays Hommage to the 3.0 CSL in Italy
BMW 3.0 CSL | May 24, 2015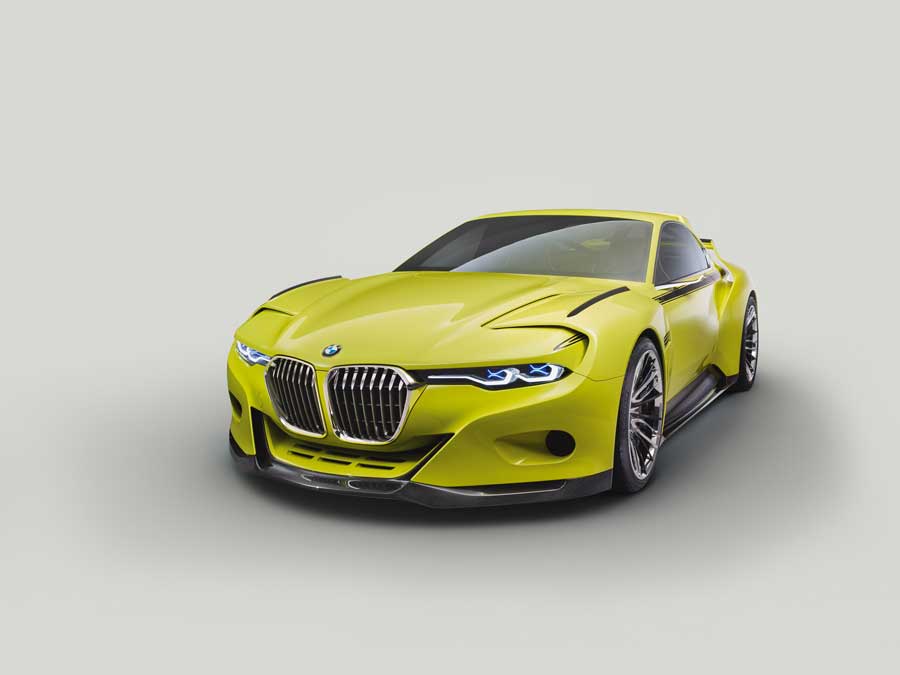 In 1972, BMW introduced the 3.0 CSL, stripped down from the CS to make it ready for the European Touring Car Championship. BMW's reputation for combining performance and design owes a ton to the CSL, with its elongated hood, strikingly boxy bodylines, aggressive front fascia, bold color pallet and lightweight, track-tuned performance setup.
Historically at the Concorso d'Eleganza Villa d'Este, BMW likes to make a splash by paying respects to classic Bimmers. This year. This year, they've celebrated the CSL by revealing the eye-catching BMW 3.0 CSL Hommage concept.
Aiming to live up the CSL lineage (the letters stand for coupe, sport, lightweight in English), BMW's design team has updated the CSL's legacy for the 21st century with a vehicle that seems to be an amped-up mix of a 6-series and an Aston Martin DB9.
As for the CSL lineage, initially, it's hard to see the family resemblance, for one because you're blinded by the Hommage's Golf Yellow paint job. The bulging wheel arches look like something dreamed up by Michael Bay for a Decepticon, and curl over into the engine compartment futuristically. The Hommage sports both tail and roof spoilers, the latter a nod to the original's design. To achieve the original CSL's lightweight mien, the Hommage amply employs carbon-fiber-reinforced plastic both on the body and on the interior.
Perhaps the most distinctive feature of the original CSL is its elegant yet menacing shark-nose grille, and at a glance the Hommage's front fascia seems to stray from that family trait. However, BMW's design group has simply softened the edges around the kidney grille while still receding the lower section into the front splitter.
Check out the gallery below and decide if you love it or hate it.