Shelby Baja 700 Ford F-150 Raptor
ford | pickup | raptor | May 27, 2015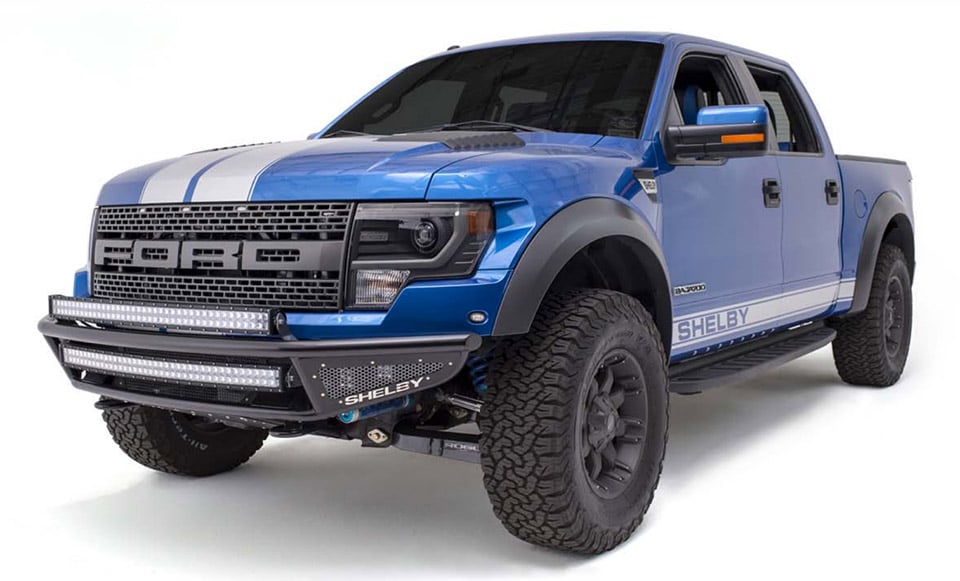 As if you couldn't already get your 2x4s home faster than everyone else, Shelby American took the current-gen (2011-2014) Raptor and bumped up its F-150 SVT's power like Vladimir Putin rides horses, with utter abandon. From the factory, the Ford F-150 Raptor made enough power to soil your dungarees with its four-wheel driven 411 hp, and the Shelby Version made even more at 575. You could toss both them and your cookies like an idiot on holiday, thanks to one of the best chassis and powertrains in the industry that made for a race-worthy truck. The new version will get a boost that would make a thermonuclear warhead proud: 700+ hp. Yep, check your underwear, indeed.
Shelby American will create the Baja 700 Edition Raptor (PDF), making it the most potent truck Shelby has ever made, and a scant 50 will be made for some lucky individuals with very fancy cowboy hats. These trucks get a 2.9-liter supercharger, bigger throttle bodies and fuel injectors, a better heat exchanger, custom 18-inch rims, classic Shelby stripes and the option of Rogue Racing bumpers.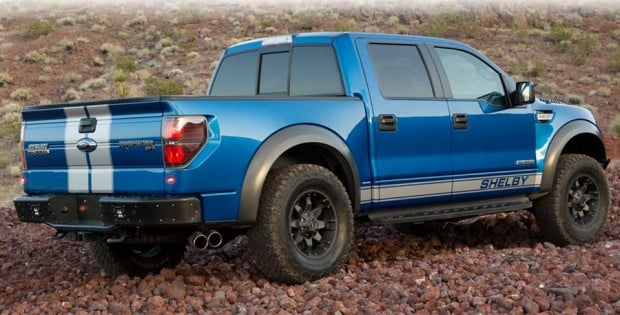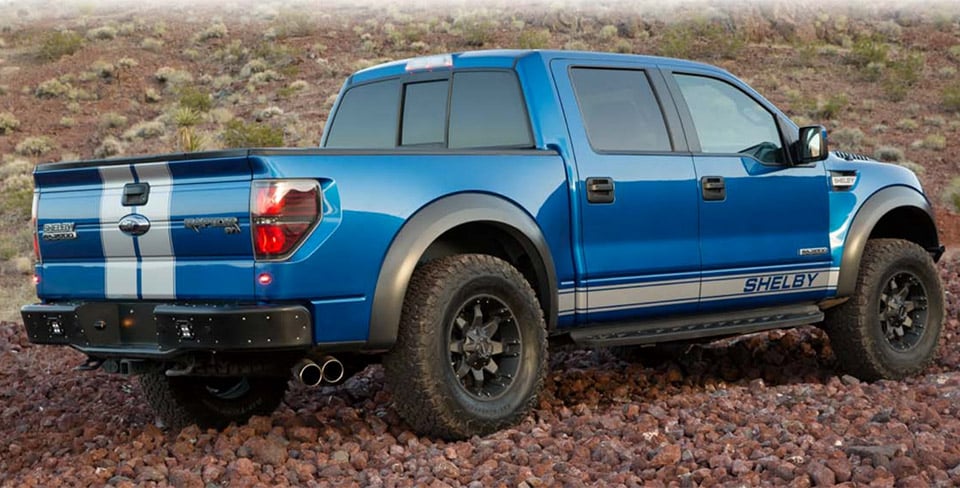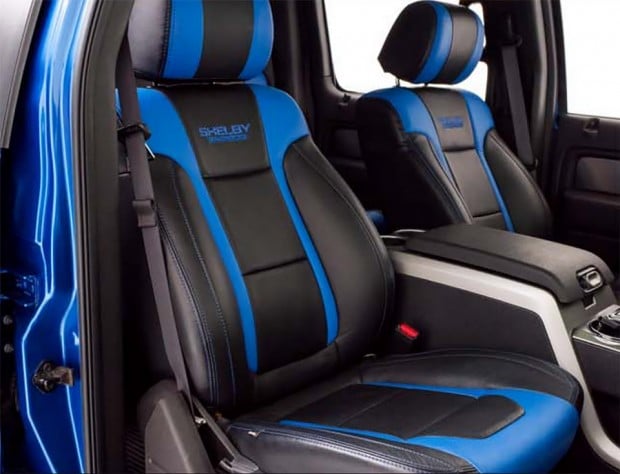 You'll need to pony up the price for a base Raptor, as if there's anything base about it, along with the $45K needed to turn it into the monster Shelby American has created. We expect the new boosted Raptor will nail 60 mph in well under 5 seconds and simultaneously throw the earth of its axis.