Bugatti Chiron Price Reportedly $2.5 million+
bugatti | price | May 28, 2015
---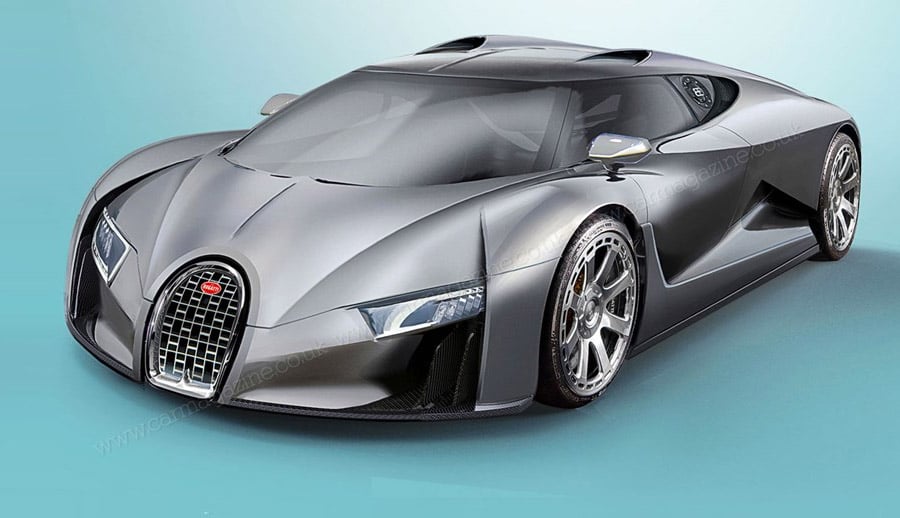 A little while ago I had the chance to drive a Bugatti Veyron. I said no. While I have driven a lot of very expensive, high-performance cars, there was no way I was going to get behind the wheel. All I could picture was me trashing the $1.7 million, 1001hp mega ride and becoming dubious automotive history and a YouTube punchline, a la Eddie Griffin and his Ferrari Enzo mishap.
So when I heard that the new 2017 Bugatti Chiron (shown here in imaginary form from Car Magazine) will cost some $2.5 million, I knew I would certainly never be piloting that model either.
Not only is the cost going to be significantly higher, but the design and power plant are also supposed to be even more over-the-top. The artist's renditions I've seen make it look more like a stealth fighter spaceship than a sports car, and the new 8-liter, W16 motor is supposed to crank out at least 1500hp and hit a top speed of approximately 287 mph. Yeah, I'll be watching this one from the sidelines.