Chevrolet Goes All-in on Android Auto and Apple CarPlay
android auto | apple carplay | chevrolet | chevy | mylink | technology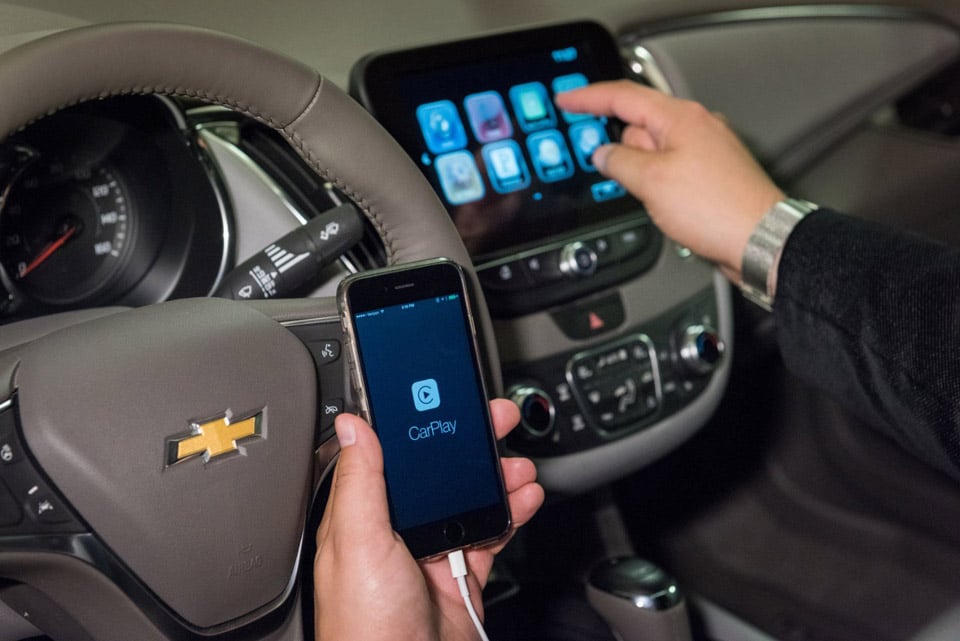 Google and Apple are both doing their part to help make it easier and safer to use your smartphone while you drive and stay focused on the road. One way they are doing this is via Apple CarPlay and Android Auto. Those features allow you to control certain apps and phone functions via the infotainment system in your car.
Chevrolet has announced that it will be the global automotive leader in Android Auto and CarPlay support with 14 new models supporting one or both in the 2016 model year. Chevy says that it will have support for Android Auto and CarPlay in more vehicles than any other automaker.
2016 Model Year Chevrolet Infotainment Systems
7-Inch MyLink Infotainment
8-Inch MyLink Infotainment
Spark
Cruze
Cruze
Malibu
Malibu
Impala
Camaro
Volt
Camaro Convertible
Camaro
Silverado
Camaro Convertible
Silverado HD
Corvette
Corvette Convertible
Colorado
Silverado
Silverado HD
Tahoe
Suburban
One catch is that at least at the beginning of the model year, only the 7-inch version of the MyLink system will support both Android Auto and Apple CarPlay. The 8-inch version of the MyLink will only support Apple CarPlay at launch. Android Auto support will come later in 2016. Presumably, the feature can be added via a software update.