Audi's E-Diesel Synthetic Fuel Made in a Lab
fuel | technology | May 31, 2015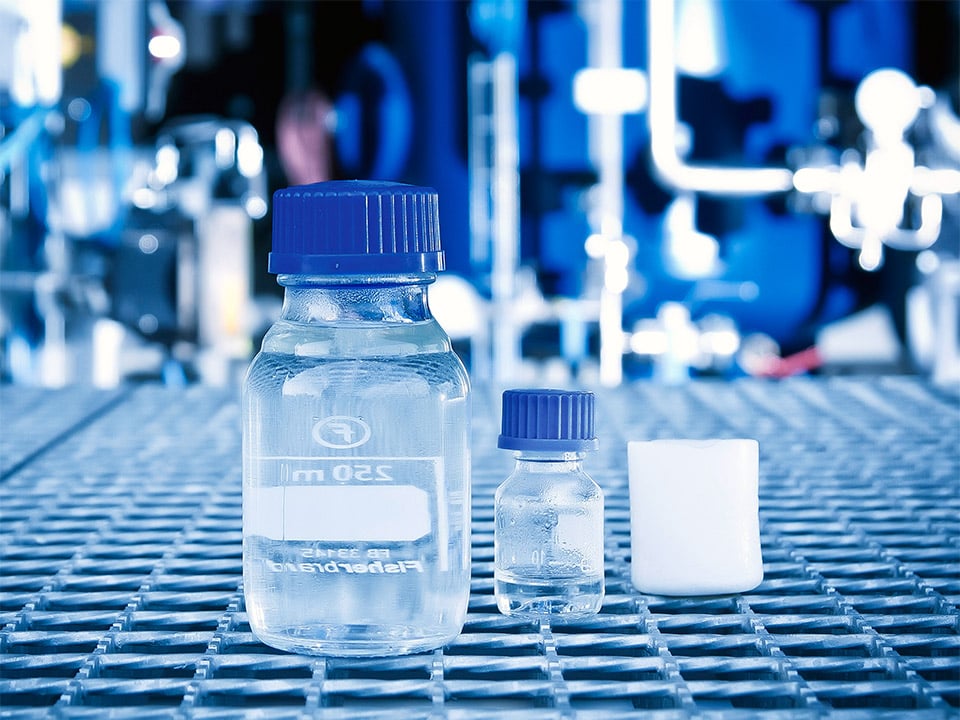 Are the days of dirty diesel behind us?
When I was growing up I would get nauseous if I caught a whiff of big rig diesel exhaust. The black smokey discharge smelled in a way that really turned my stomach. Today's "clean diesel" has almost no sulfur in it – hence why it's called Ultra-Low Sulfur Diesel – and hence produces less emissions and has less of a negative impact on the air we breath.
But that kind of clean diesel just isn't good enough for the folks at Audi, who have just produced its first batch of "synthetic e-diesel." And it sounds like a pretty extraordinary fuel source. The biggest reason is that it is not petroleum based – its primary ingredients are CO2, H2O and electricity. Yes, CO2, one of the great environmental scourges of the modern motorized age is now an ingredient used to make super clean burning fuel.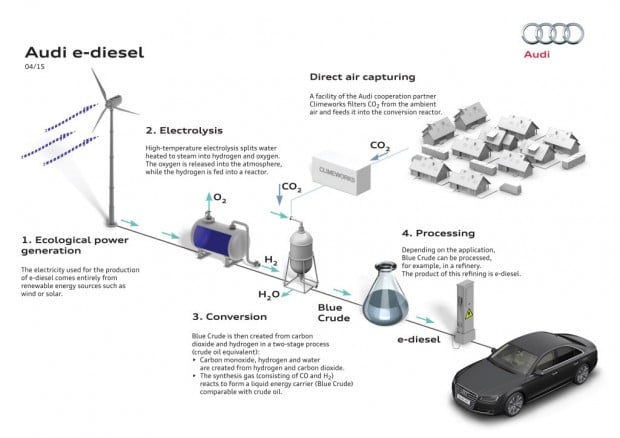 According to Germany's Federal Minister of Education and Research Prof. Dr. Johanna Wanka, "This synthetic diesel, made using CO2, is a huge success for our sustainability research. If we can make widespread use of CO2 as a raw material, we will make a crucial contribution to climate protection and the efficient use of resources, and put the fundamentals of the 'green economy' in place." You won't be able to pump it into your car anytime soon, but it's a tremendous breakthrough anyway.
It's a practical application of the old saying that one man's trash is another man's treasure.