Quantum GP700 Weighs 1500lbs., Packs 700hp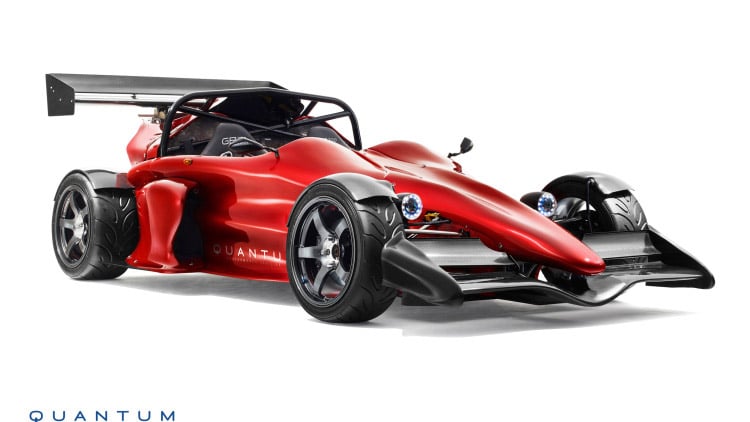 A company from Australia has just unveiled a car that looks like the love child of an Aerial Atom and a F1 car. The beast is called the Quantum GP700 and it has a 2.7L four cylinder for power. Before you nod off thinking about that small engine, that four-banger is twin supercharged and makes 700hp and 482 lb-ft. of torque.
Yeah, crazy power and the car weighs only about 1500 pounds. It should accelerate hard enough to make your testicles seek refuge in your abdomen. All that power goes to the ground via a 6-speed Holinger sequential gearbox.
Its maker says that the car can reach 62mph in 2.6 seconds and all the aero tidbits give the beast enough downforce to hit 1.9Gs in slow corners. If you can flog the little beast through a corner at 112mph, you have 2.5Gs of cornering force. At 174mph, the company says that there is enough downforce that the car could theoretically drive upside-down.
Pricing is unannounced and U.S. buyers will need to have modifications made to their cars to make the road legal in the States. I want one very badly.