Mitsuoka Roadster: Miata with a Monocle
I really like the sporty Mazda MX-5. And I am a huge fan of the lines on the classic British Morgan Roadster. But Mitsuoka Motors of Japan's new attempt to create a mash-up of the two leaves me a bit mystified.
The Mitsuoka Roadster (aka the Himiko), now on sale in Britain, is a convertible that comes in folding hard and soft top versions and is built on the 158hp MX-5 platform. Dropped onto it is a body that is Morgan-esque, but to me looks a lot more like a Honda S2000 that's been stretched out a little too long and accessorized to give it a faux English gentleman vibe. In short, when you roll up in one, you may get odd WTF looks instead of envious glances.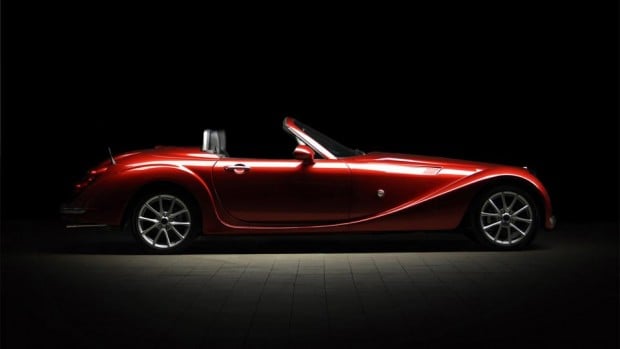 And then there is the issue of the price tag – approximately $82,000. There are tons cars out there in that price range that just blow this ride away in terms of both design and performance – for example, a new 350hp Porsche 911 costs about the same. But if you think this car will some day become a collector's item and the value will significantly appreciate, have at it. I'll be sure to toot my horn as I blow past you in my new $79,000 650hp Z06 Vette.