Toyota to Bring Retro Liveried GT86s to Goodwood
goodwood | livery | toyota | June 4, 2015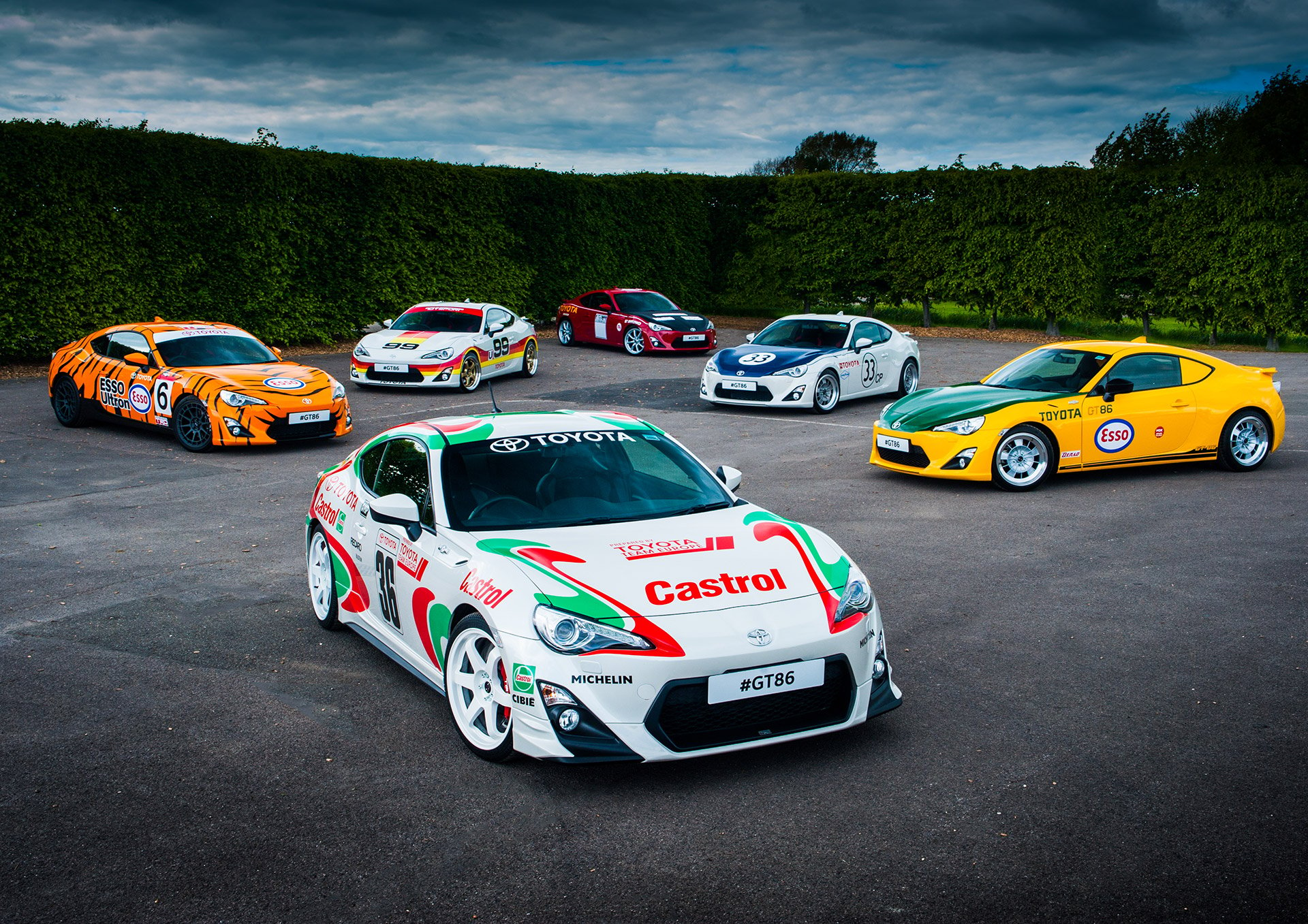 Toyota plans to turn up at the upcoming 2015 Goodwood Festival of Speed with a six-pack of sweet GT86 cars that are all swathed in retro race liveries. The GT86 – if you don't know – is the same thing as the Scion FR-S here in the U.S. and its Subaru BR-Z cousin.
Some of the retro race liveries aren't too exciting, but I really dig the Castrol livery. I remember that one from back in the day watching racing on TV. My favorite is the Esso tiger stripped car. The GT86 looks really good in animal print.
Each of the liveries pays tribute to race teams that flogged Toyota cars around the track in the past. Along with the livery wraps, the cars also have throwback wheels, updated exhaust, and lowered suspensions.