A Monster Truck for the Upper Crust
monster truck | June 6, 2015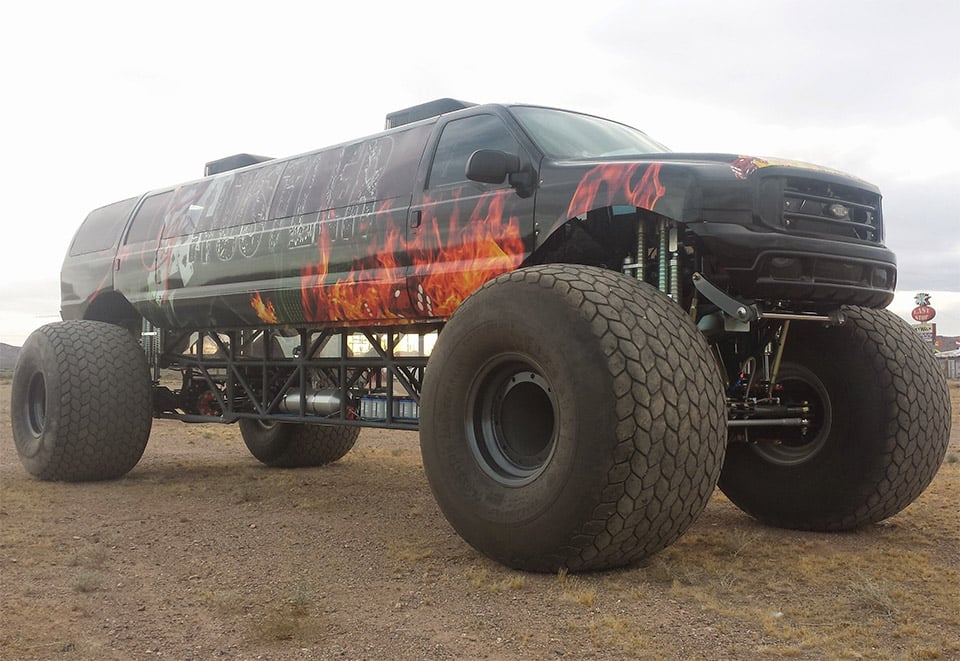 If a monster truck just ain't monstrous for enough for you, then I have an incredible monstrosity you may want to consider. But it's going to cost you.
Built by the bad boys from Big Toyz Racing, it's nicknamed the Sin City Hustler and it's being called "the world's first million dollar luxury monstertruck." Yup – a million bucks.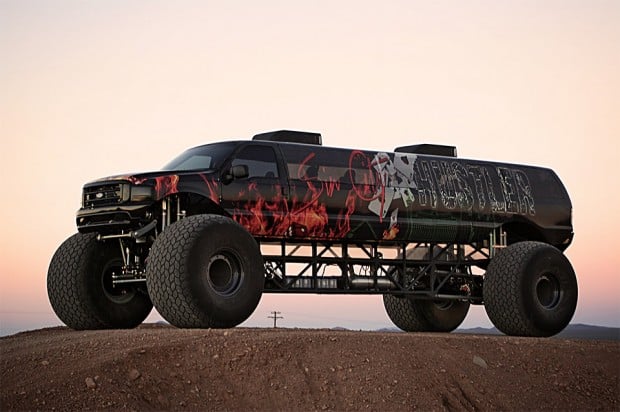 But just so you really understand what you're buying, let me tell you that this insane machine looks a lot like the rides you'd see at a monster truck rally, but it's not designed to compete with them. It's really a limo in monster truck duds. And it out limos any limo I have ever been in.
It's 32 feet-long, 12 feet-high, and weighs 15,000 lbs. It's powered by a 700hp Ford big block engine, and was built using a Ford Excursion body (a really big one). It even has independent rear steering to help it with cornering. The coolest part is the way your guests enter – by climbing up Learjet like steps that fold down from the rear. The (what else) flame-adorned truck seats twelve and with it's massive 66 inch tires can do some serious off road maneuvering.
While this may be the one of the most extreme rides I have ever seen, I am going to wait for the 35-foot version before I buy mine.