Road and Track Tests the 2016 Mazda MX-5
mazda | miata | mx-5 | June 9, 2015
---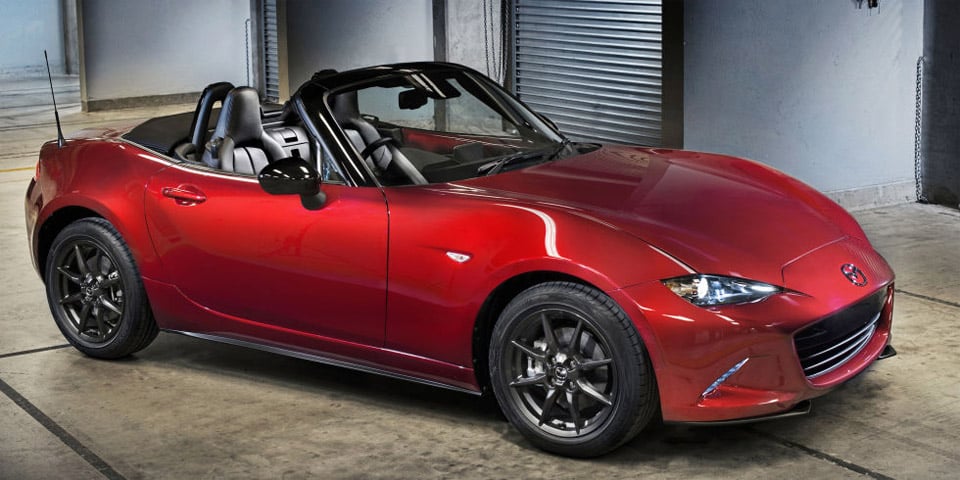 I get quite jealous when other writers get to drive cars I want to drive before I do. One of the cars I want to drive the most is the 2016 Mazda MX-5. I know the new model has less power than the old car offered, but anyone who has driven an MX-5 or Miata will tell you power isn't everything.
The upside to shedding a bit of power overall is that the 155hp 4-banger in the 2016 makes peak hp sooner in the rev range and more torque. Torque is something the MX-5 needed more than horsepower. To delve into the exact performance impact, Road & Track put their instruments on the car and set about testing it.
The 0-60mph time is 6.1 seconds for the car, a full half second faster than its predecessor. Its quarter mile time is expectedly low at 14.7 seconds at 93.2 mph, also besting the outgoing MX-5. The car tipped 0.88g on the skidpad as well, which seems a bit low. Granted this car doesn't appear to be a Club Sport with the improved suspension.