Buy a New MGB that Won't Burst into Flames or Break!
mazda | mg | roadster | June 10, 2015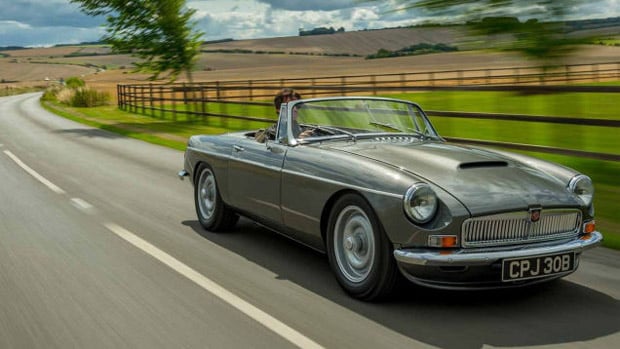 When I was turning 16, all I could think about when it came to getting my first car was having an old British roadster like an MGB or Triumph. Fast forward a few months and I was the owner of a 1975 Triumph Spitfire with a hard top and rotting interior. I thought it was the best car ever.
What I didn't know back then was that old British cars have a reputation for breaking and electrical gremlins. I did find that out a few short months after buying the car when it caught fire and burned to the ground. If you have a hankering for a British roadster that won't catch fire and will start each time you want it to, check this out.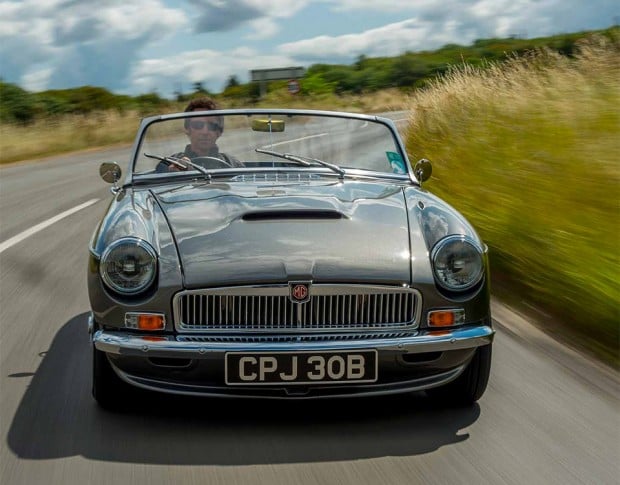 You can buy a brand new MGB. Sorta. The car is made by a company called Frontline and it is dubbed the MG Abingdon Edition. The body is made from the original tooling of a 1962 MGB and it looks awesome. It's powered by a modern 2.5L Mazda engine, which pushes out an impressive 308hp and 241 lb-ft. of torque, launching the car to 60mph in just 3.8 seconds, and a top speed of 160mph.