Chevy Aims for 30 mpg with Diesel Colorado
chevy | colorado | diesel | truck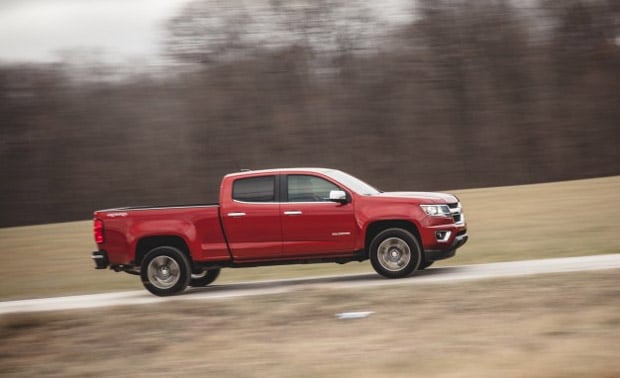 One of the main reasons why mid-size trucks all but disappeared for a while is that they overlap so much with full-size trucks in price and capability. There was also little or no fuel economy difference between mid-size and full-size trucks and for those reason most people just bought full-size. Mid-size trucks are making a comeback thanks in part to the new Chevy Colorado and its GMC brother, the Canyon.
Chevy is looking to cram a small 2.8L Duramax diesel engine under the hood of the Colorado. The fuel economy goal with that truck is 30 mpg or better. If Chevy is successful, that would boot the Ram 1500 EcoDiesel HFR from the top of the truck fuel economy rankings.
GM plans to get the small diesel engines from a plant it operates in Thailand where similar trucks are made and sold as Isuzus. The truck is expected to land at dealerships this fall with the diesel under the hood.