The Next Batmobile is a Blend of Batmobiles Past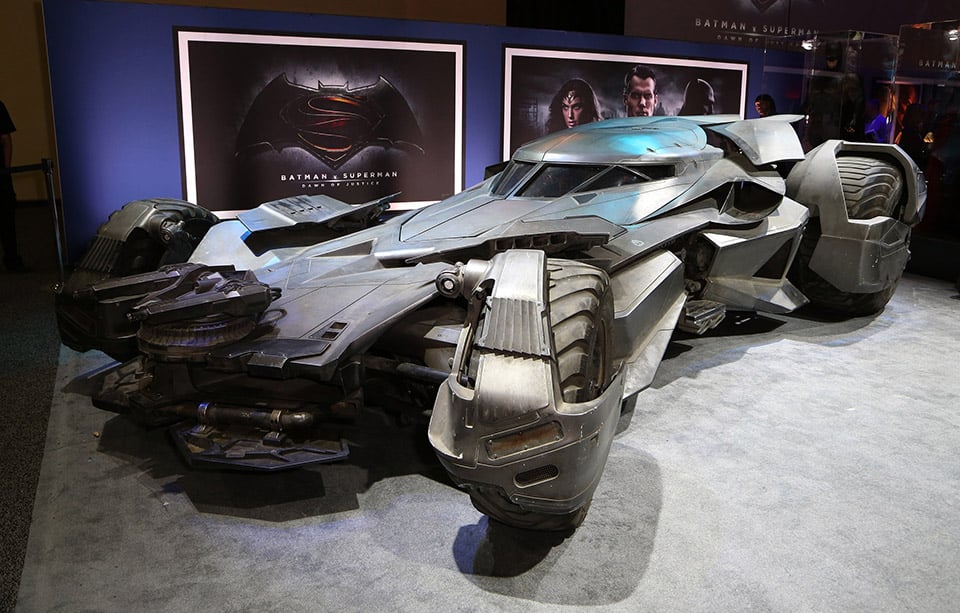 The Tumbler from Christopher Nolan's Batman Trilogy was the closest thing to the comic book version in Frank Miller's The Dark Knight Returns. It was big, armored and as tough as Mickey Rourke's facial skin. Basically, it was Bruce Wayne badassery in the best of ways. So, how do you top that for the upcoming Batman v Superman: Dawn of Justice? You merge elements of the tumbler with Tim Burton's mad version from his first Batman film for a Batmobile that's both low slung and ready for combat.
Bruce's new wheels (the one that Alfred doesn't get to helm) showed up at the Licensing Expo in Las Vegas, NV, where photos of it where nabbed. It's clear that the new Batmobile isn't all about show since the amount of armor is astounding. Compared to the Tumbler, the monstrous wheels are properly protected (but probably a bitch to change if Batman ever blows a flat). There are twin guns mounted on an articulating turret on the front, which probably means Bats is against handguns, not all guns.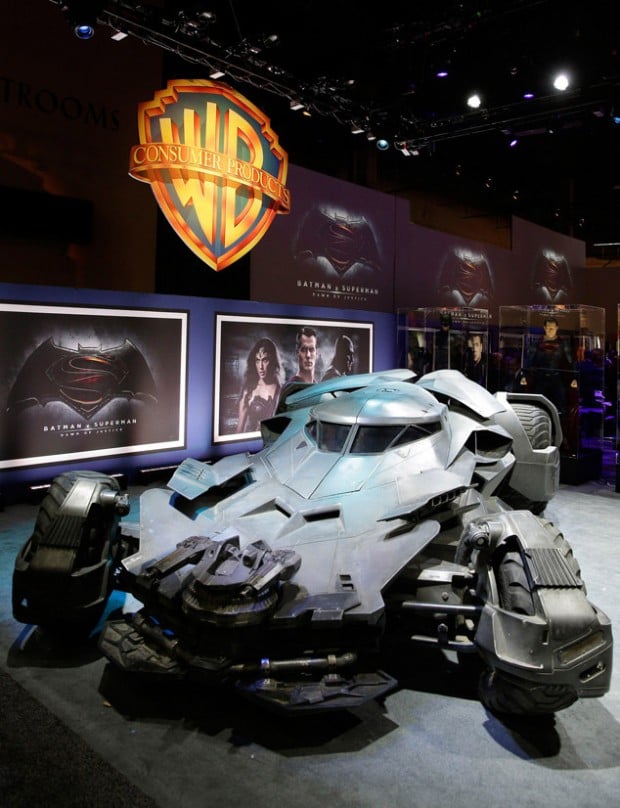 The cockpit opens in two parts, a very cool and very original touch – and hoping the Batmobile never turns shiny side down. The cabin is a melding of F1 and fighter jet for a combat and race-ready look that suits the Dark Knight well. Overall, we like what we see, but we still think Superman will be able to smash the crap out of it. Hopefully that won't happen because this new Batmobile is pretty sweet.