The Alfa Romeo 4C Spider Packs a Mean Bite
alfa romeo | alfa romeo 4c | June 14, 2015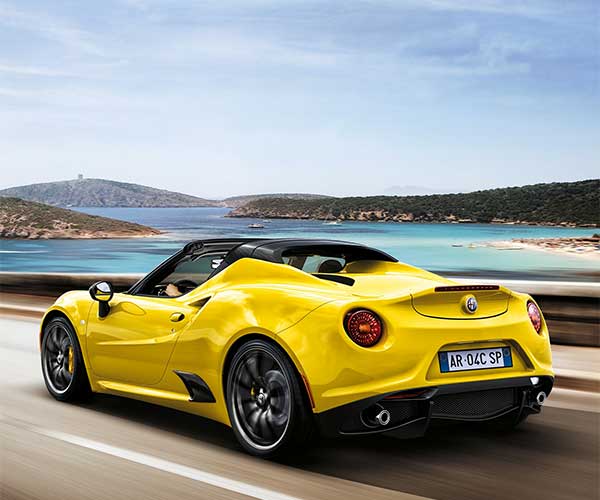 We've coveted the Alfa Romeo 4C Spider for a while, and now we know what it's going to cost to get into the open air cockpit of the beautiful convertible. And just in time for summer.
The Spider is hitting American dealerships at $65,495(USD), with a stowable cloth top and an optional removable carbon-fiber hardtop. As far as performance goes, the Spider boasts a 1.7L four-cylinder engine, delivering 237hp and 258 lb-ft. of torque, with acceleration at 0-62 mph at an impressive supercar-esque 4.5 seconds. Top speed for this topless beauty comes in around 155 mph. All of this is put to to the tarmac with a twin-clutch six-speed automatic gearbox with paddle shifters, accompanied by the 4C's vaunted manual steering and sport suspension.
Expect to start ogling the Spider on U.S. roads in early August.