The Koenigsegg One:1 Takes on Belgium
koenigsegg | koenigsegg one:1 | pov | June 15, 2015
The only problem with first-person lap videos is you can't see the car. And in this case, it's the Koenigsegg One:1, taking on the Circuit De Spa-Francorchamps in Belgium, where my brother-in-law put his BMW into a wall on a track day but happily emerged unscathed.
To make up for the lack of visible car,  I've included a photo for you below.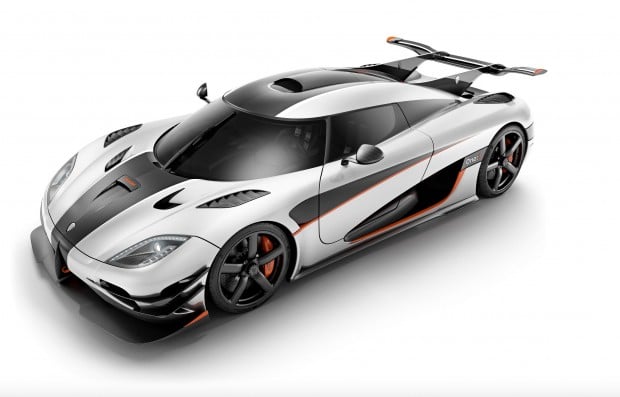 In this video, driver Robert Serwanski with a passenger aboard takes the Koenigsegg One:1 around the track in a blistering two minutes and 33 seconds. Not surprising, considering the car runs at 1161 horsepower on regular gas, and an eye-popping 1341 when running ethanol-blended E35. That stacks up to a 2.5 seconds 0-60 and a top speed of 273 miles per hour.
Makes you wish you were the passenger.