This Life-Size Porsche is 50% LEGO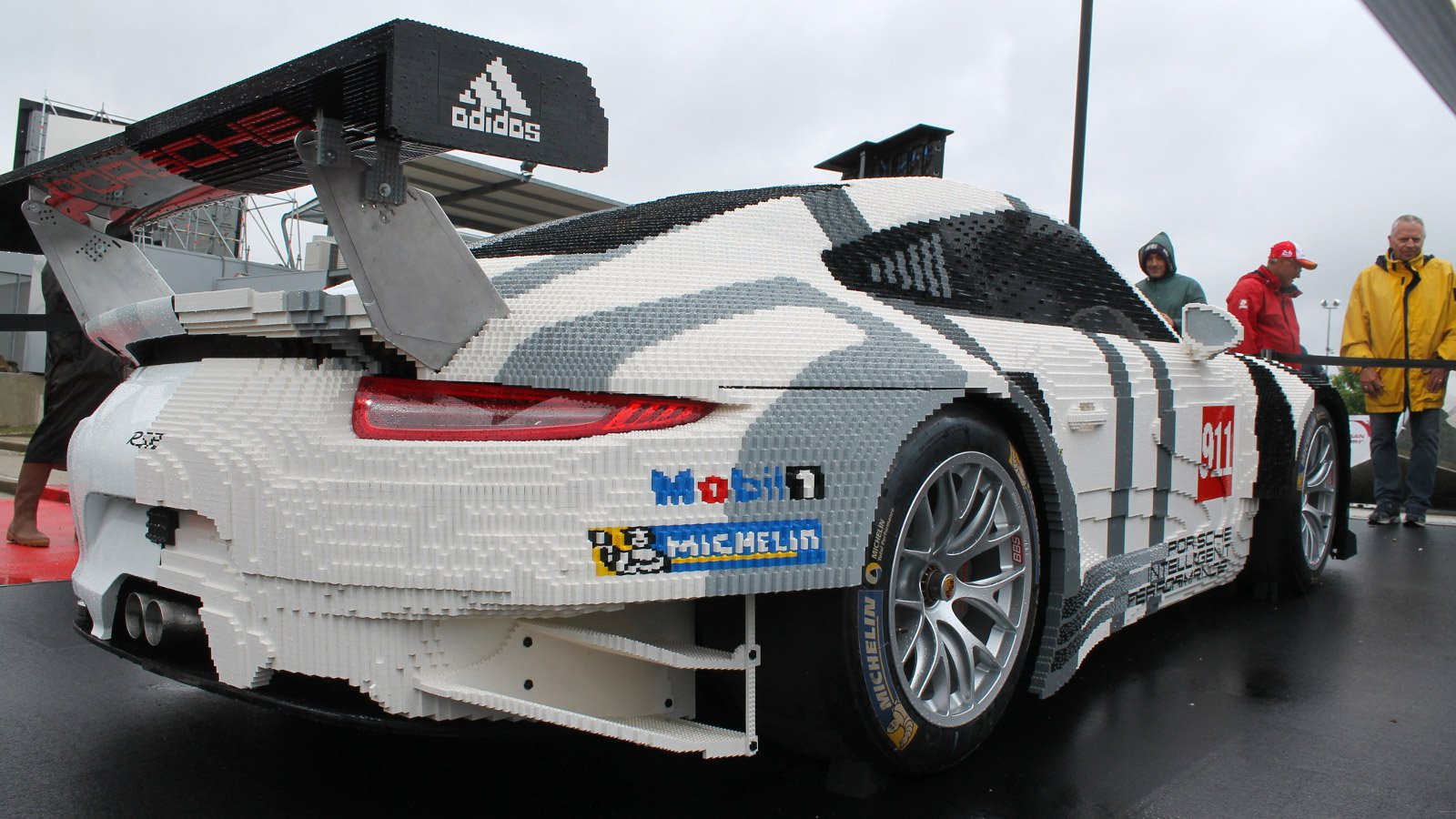 It's fitting that a Porsche 919 Hybrid won this year's 24 Hours of Le Mans. Why? Because LEGO and the German auto maker collaborated on a car they brought to the race that had fans gawking.
The car in question was a working, actual-sized 911 RSR LMP1, half of whose body was composed of approximately 400,000 LEGO bricks. The project took nearly 700 hours to build, and it's a sight to behold. The Lego bricks are obviously a bit bumpy compared to the ultra-smooth regular Porsche body, but if you suspend disbelief just slightly what you see is an incredible race car. Essentially every detail is replicated in LEGO on the opposite side of the car, and my favorites are the delicate Porsche badge on the hood, the waving Michelin Man and gold-colored faux fog lights.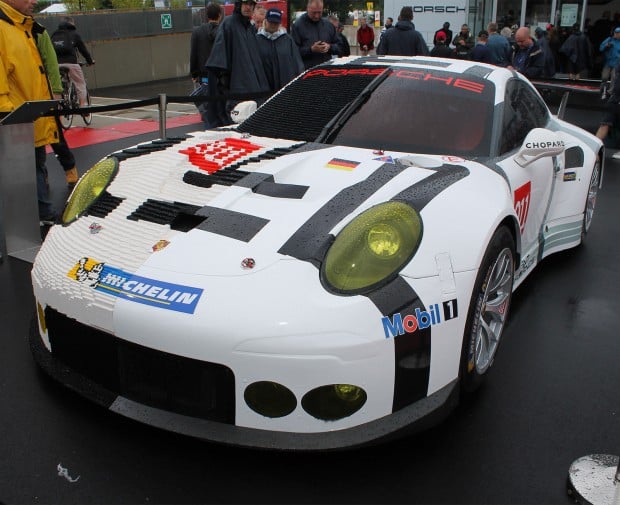 The one drawback? The wheel wells are really jagged because of LEGO's sharp corners, and if you ever took this car out for a serious spin I am sure they would tear the car's tires to pieces.