Mrs. DeLorean's Delorean DMC-12 for Sale
auction | delorean | June 16, 2015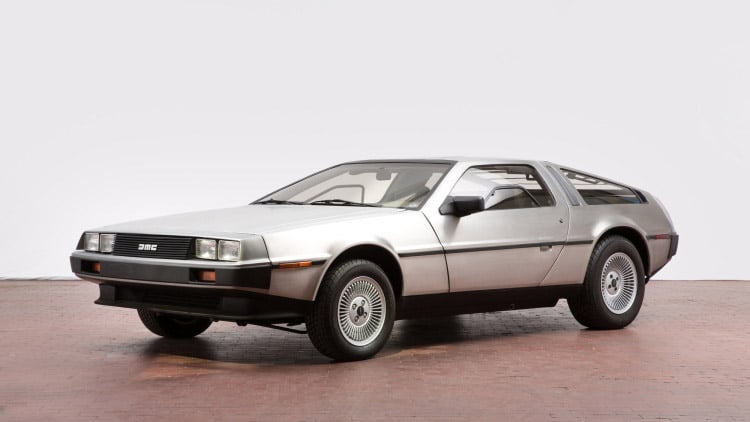 My dad owned a car lot when I was a kid and he always had some cool car he drove. Mostly it was Corvettes, but he had the occasional '60s Mustang or Datsun 280Z. The coolest car I ever saw was a DeLorean that someone in my hometown owned. My dad went to the dealership to buy the other one in the area and I was beyond pumped.
Sadly, we turned up to buy it and they had already sold it. Dad ended up with another Corvette and I have wanted a DeLorean ever since. If you like the stainless steel, gull-winged car that Back to the Future made famous, this one will really float your boat.
This particular DeLorean DMC-12 is going up for auction and it was once purchased by John Z. DeLorean himself. He gave the car as a gift to his wife at the time, Cristina Ferrare. I don't know who she is, but apparently, she was an actress/model of the era. The car has 13,450 miles on it and has a starting bid of €34,000 (~$38,000 USD), and an estimated selling price of $78,000 to $112,000 – a significant premium over other DeLoreans on the market, especially once you consider the 20% buyer's premium.