VW California is a Modern Camper Van of Awesomeness
camper | van | volkswagen | June 22, 2015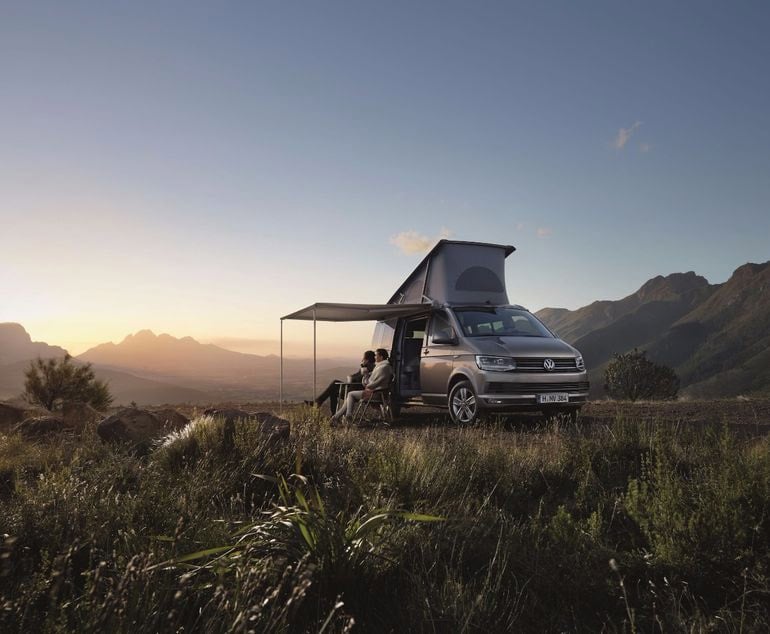 When I turned 16, one of the kids at my school got an old VW camper van as his first car. It was awesome and I was rather jealous of the coolness of that bus. I'd really like to have one of them, but I don't want to own three cars – there is barely enough room in the driveway for two.
Volkswagen has announced a new modern version of that camper van called the California and I would daily drive this thing. The California comes in a Beach version with a 2.0L 102hp diesel engine and an Ocean version with a 204hp gas engine. The van sleeps four and has a popup roof. It's based on the Transporter T6 van and is built in the VW facility in Hanover, Germany.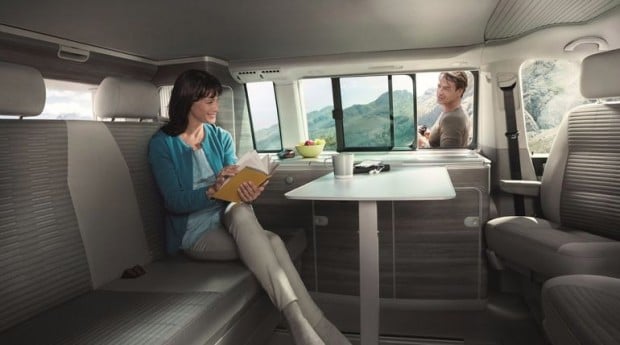 The Ocean model uses electro-hydraulics to pop up the roof and has a kitchen with 11-gallon fridge and a two-burner stove. It's even got a sink. Lots of driver safety features are included and the thing looks pretty awesome. Pricing is unannounced at this time. Here's hoping its affordable and comes to the U.S. I want one.