Ram 3500 Heavy Duty Truck Gets 900 lb-ft. of Torque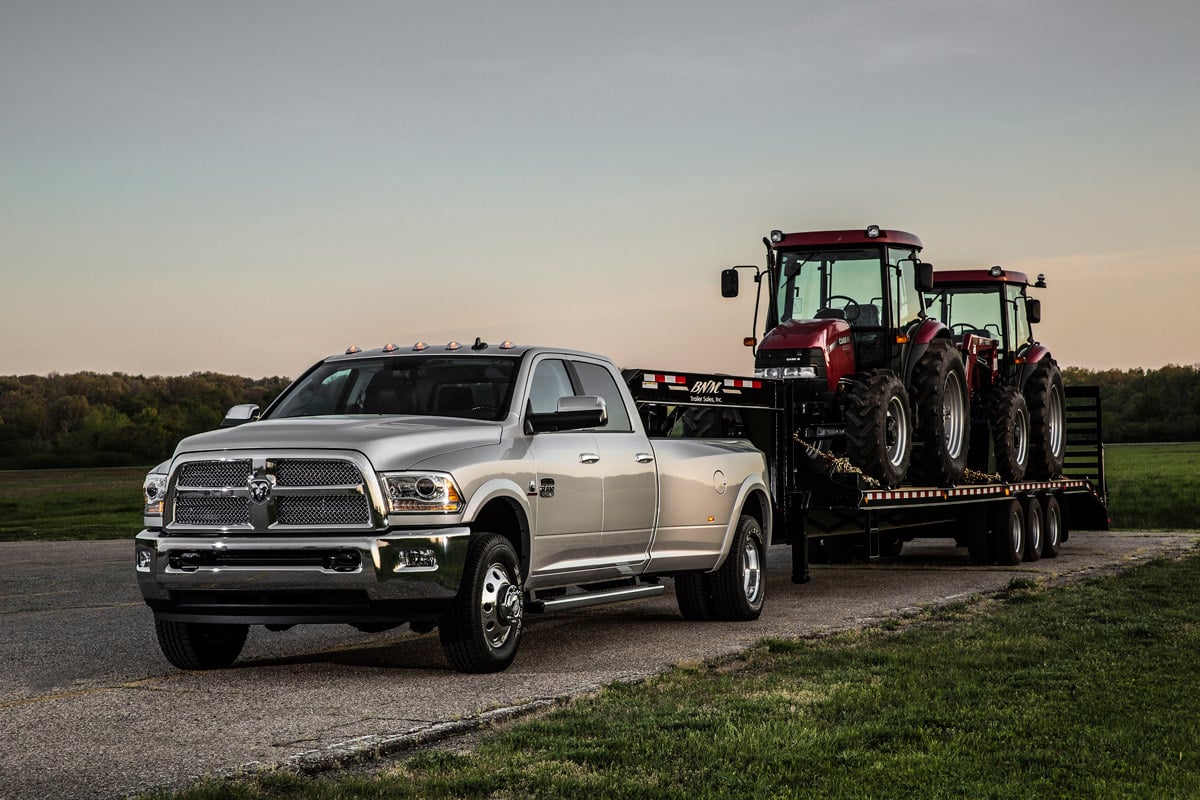 For 2016 Ram didn't think 865 lb-ft. of torque was enough, so for 2016, they are rounding it out to an even 900 lb-ft. in their 3500 Heavy Duty beast of burden. The 385 horsepower monster drives its twist to all four wheels, and the increase is thanks to better fuel delivery and the forced induction magic of turbocharging.
The ridiculous tow rating now stands at 31,200 pounds, which means should the 3500 HD occupy garage space at your home, you possess the ability to drag a medium sized bank vault door behind you if you so choose. The 6.7-liter six-cylinder Cummins diesel engine delivers the highest torque numbers of a mass production vehicle. Now, all you have to find is a Sequoia Tree you can uproot.