Nissan GT-R Wagon Turns up on eBay
auctions | custom | gt-r | nissan | nissan skyline | r34 | June 24, 2015
---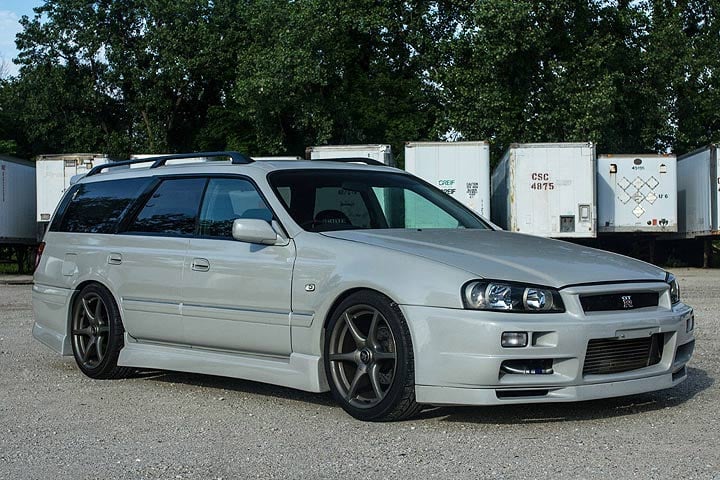 I am a big fan of the Nissan GT-R in its older forms that were never officially offered in the U.S. Those cars are slowing starting to turn up here as imports as they age enough to be legal in the States. What you see here is a car that is already in the U.S. and available for purchase. I want it so bad I can hardly stand it.
This is a custom Nissan Skyline GT-R wagon with the drivetrain and front end that came from a R34 GT-R. For those who don't know the designations, that is a GT-R from the '99-02 model years. That engine and front end was then mated with the Nissan Stagea wagon body.
That means this isn't a real GT-R wagon, they were never made in wagon form, but man does it look fantastic. Sadly, it looks like the car already sold since the auction went up a few days ago, and the lucky buyer snagged it for $36,000, despite having 90,000 miles on the odometer.