2016 Alfa Romeo Giulia Rocks up to 510hp
alfa romeo | giulia | June 25, 2015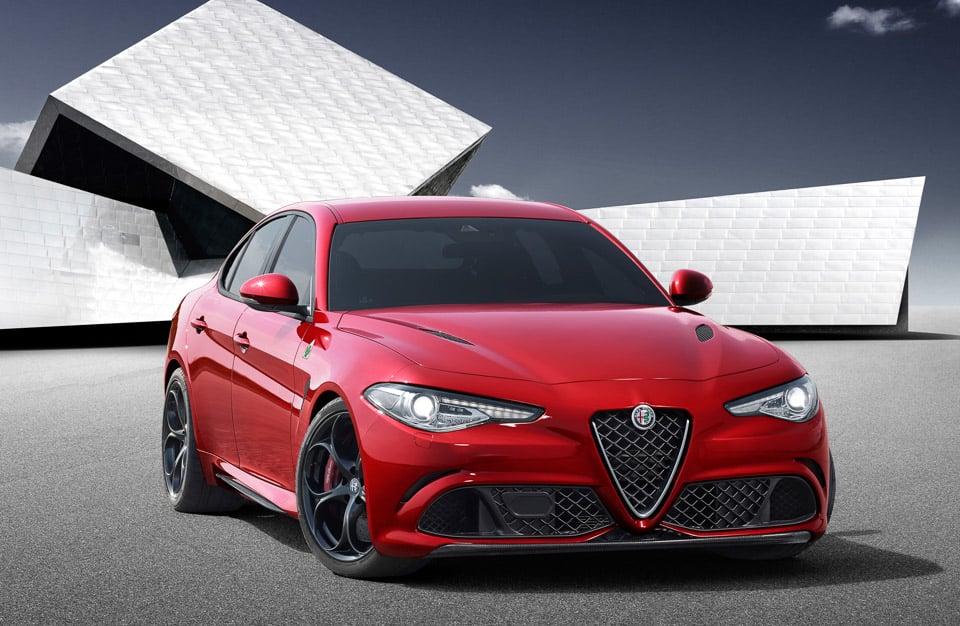 I know we have all seen someone that is stunning, but has that one weird feature that you have to get used too. The Alfa Romeo Giulia is a stunning car, but its one weird feature that keeps it from being perfect in my eyes is the strange front-end design. Alfas have a history of having a strange schnoz, so this quirk is no surprise in the new car.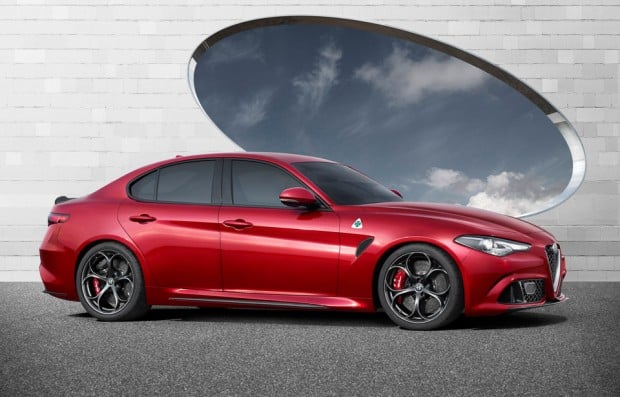 Alfa has officially announced the car and given up the details on the Italian beast. The top of the line Quadrifoglio version packs a 510hp turbo six-cylinder engine under the hood that is inspired by Ferrari technologies. That engine will push the sedan to 100 km/h in 3.9 seconds.
It also has a 50/50 weight distribution, which should give it impressive handling. Alfa used lots of aluminum, carbon fiber, and aluminum composite in the car to achieve such an impressive power-to-weight ratio. We don't know how much the car will cost at this point, but anything inspired by Ferrari probably won't be cheap. Alfa is aiming at the BMW 3 series, so I'd recon M3/M4 money for the Quadrifoglio version.
Of course, the best part about the new Giulia is that it will almost definitely coming to the U.S., marking the first expansion of the Alfa Romeo line after the release of the 4C.