Chevy Says Bolt Prototypes Hit 200 Miles Per Charge
bolt | chevrolet | chevy | EV | June 26, 2015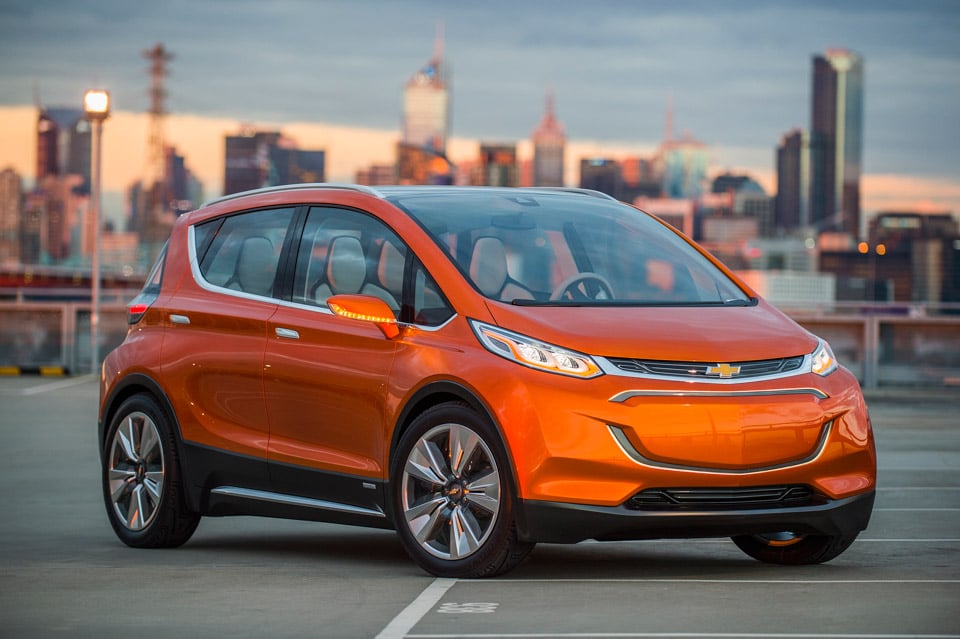 Back in January, Chevy unveiled the Bolt concept EV and one of the big promises the company made was a driving range on par with what Tesla offers in its high-end Model S. Chevy has offered an update on the car and says that in testing prototypes of the Bolt have been able to achieve a driving distance of 200 miles per charge – more than double what you can get out of a BMW i3, a Kia Soul EV or a Nissan Leaf.
That is a big deal since the Bolt will be much less expensive than Tesla's current cars when it eventually comes to market. Apparently, Chevy has 50 prototype Bolts in testing and they have all demonstrated impressively long driving ranges.
An EV capable of 200 miles per charge at a mainstream price will be a big win for Chevy. Most affordable Electric cars struggle to reach 100 miles per charge.