LEGO Produces Incredibly Detailed Ferrari F40 Model
ferrari | lego | June 28, 2015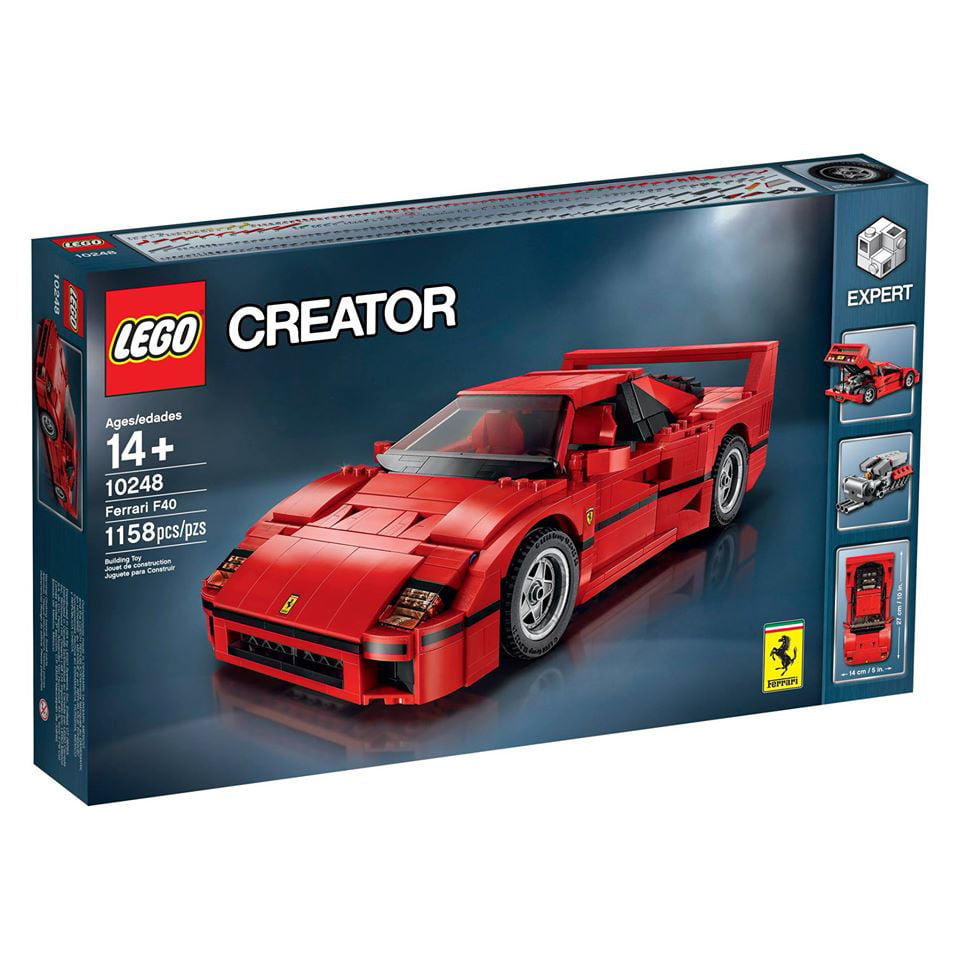 I love LEGO, especially now that I have a three year old. And I love Ferraris, even though I will probably never own one. Well, I'll never own a real one, but I may just fork up the $90 asking price for the incredibly cool new LEGO Ferrari F40, from the toy maker's Creator Expert line.
For Ferrari fans, the F40 is something of a masterpiece. It came out back in 1987, and it was the last car to receive Enzo Ferrari's personal stamp of approval. It featured a 478 horsepower twin-turbo V8, shockingly aerodynamic lines and an intimidatingly huge rear wing. For many Prancing Horse enthusiasts, it's their fave Ferrari of all time.
The LEGO version, which hits the market 8/15/15 (7/31 for LEGO VIPs), features a mind-jarring 1,158 pieces, with doors and a hood that open, headlights that pop up and a rear hatch that raises to allow you to remove a version of the car's infamous engine – which is removable. The team from LEGO worked in tandem with designers from Ferrari to get the model as detailed as possible, and they nailed it, right down to the rims.