Lotus 3-Eleven: Fast and Light
lotus | track day | June 28, 2015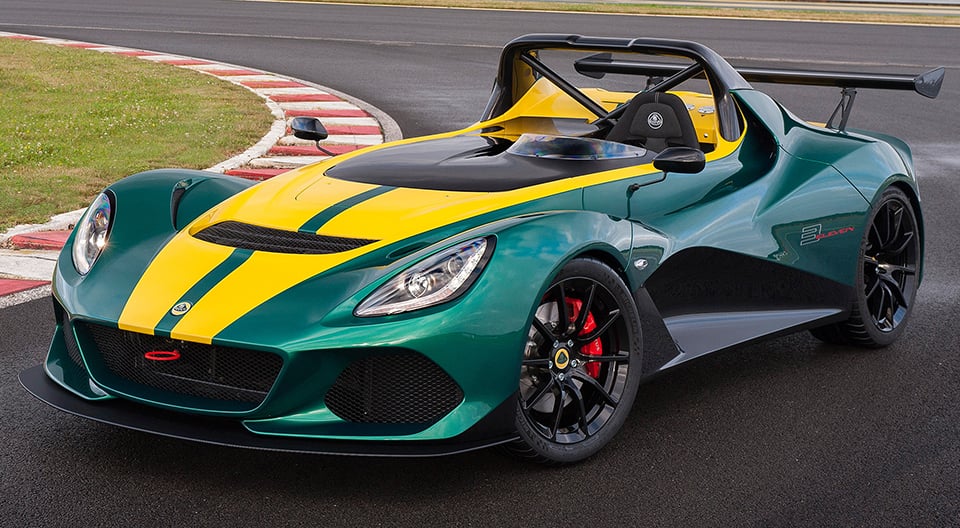 Appropriately, Lotus used this year's Goodwood Festival of Speed in the UK to introduce its wicked quick new sports car, the 3-Eleven. Describing it, Lotus CEO Jean-Marc Gales explained, "We always say that to make a sports car better, you make it faster and lighter. The new Lotus 3-Eleven carries that philosophy to a new level." And he ain't lying.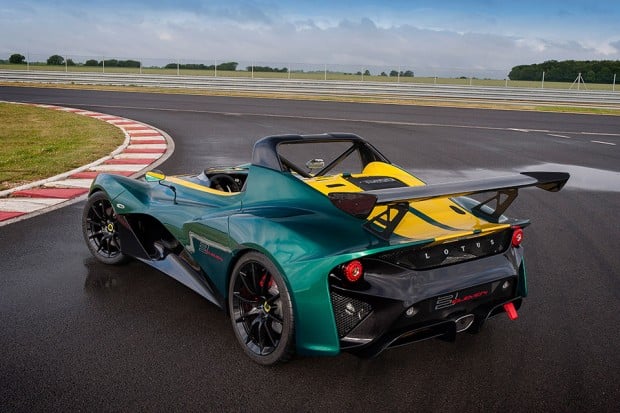 The open cockpit 3-Eleven, which looks ready to hit the track, comes in two versions – Road and Race. They both feature 450-horsepower, V6 supercharged engines. The former can zip from 0 to 60 in under 3 seconds and maxes out at 174 mph. The Race version, which has a more aerodynamic trim package and includes a six-speed sequential gearbox, has a similar 0 to 60 time but tops out a bit faster at 180 mph. Lotus is stressing the lightness of the vehicles, which are built from aluminum and composite and have a curb weight right around 2,000 lbs., which is miniscule compared to its competitors.
And now on to its look. It's basically a very tarted up version of the Elise, which some people may love and others may hate. I wouldn't say I fall in the latter camp (I actually like the way the roll bar and rear wing are integrated), but I would say that if you don't like your cars on the extra-flashy side, then the 3-Eleven is probably not for you.
In addition to amazing speed, quickness and weight, Lotus is also touting price – the Road version will cost about $130,000(USD) and the Race version will go for about $150,000. Lotus says they are only making 311 3-Elevens (get it?) and expect delivery to begin in February. With those tiny production numbers, and at the price point, even though there are a lot of people will be driven away by its extra aggressive styling, there are more than enough auto fans who like their car's looks to be over the top to snap all of these up really quickly.