Most American Cars Aren't American
buick | chevy | honda | stats | toyota | June 30, 2015
You would think that most cars made in America are made mostly from American parts. But you'd be wrong.
In fact, according to Cars.com's 2015 American-Made Index there are currently just seven out of the over 100 vehicles made in the U.S. contain at least 75% U.S. parts. Even more surprising is that the two cars with the most domestic content are from Toyota, a company based in Japan.
The car with the highest percent of domestic parts content is the Toyota Camry, and the number two car is the Toyota Sienna. The first American brand vehicle on the list is the Chevy Traverse. Fourth place goes to the Honda Odyssey. Rounding out the remainder of the top seven are the GMC Acadia, Buick Enclave, and Chevy Corvette. At least there's one American sports car on the list.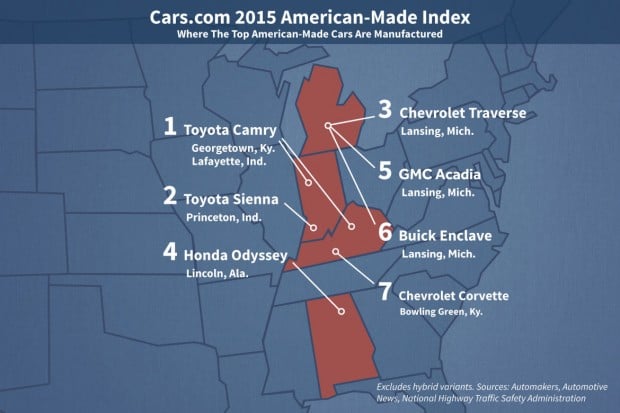 Head on over to Cars.com for the full story.