Carbon Fiber Replacement Bodies for Supercars
carbon fiber | ferrari | lamborghini | July 2, 2015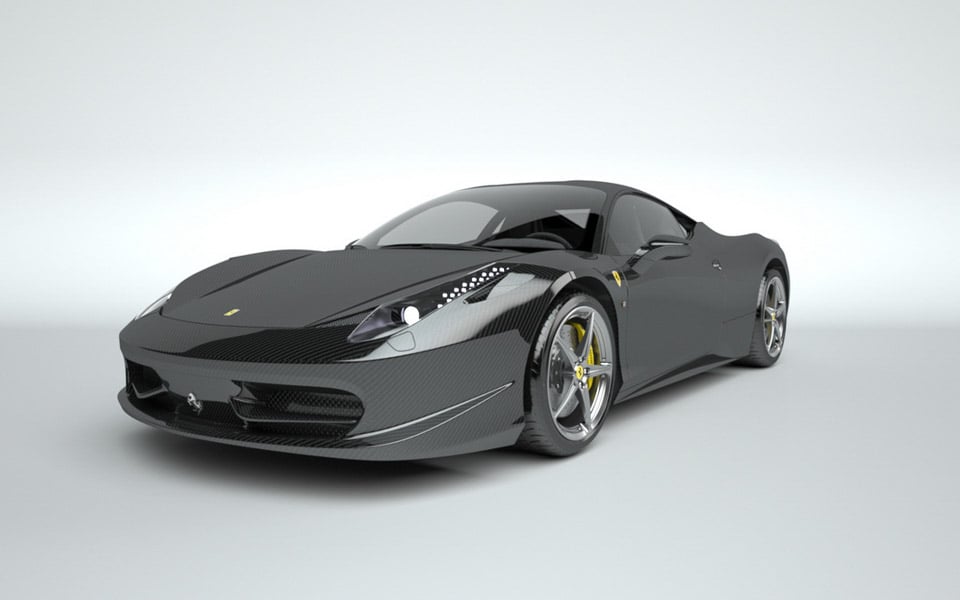 Perhaps your LaFerrari or your Aventador are boring you to tears. Not enough drama, not enough pizzazz to get your style juices flowing like they used to when you first bought them. Indeed, life is hard for you. If you're willing to pony up six figures, however, you can give your supercar the ultimate stealthy tuxedo with a full carbon fiber body from the folks at Vitesse | AuDessus.
Each body is made with 100% pure carbon fiber (no additives), and it's all created by hand, based on the fiber weave you choose. Customers (or clients, rather) actively participate in the creative process by selecting the type of carbon fiber they want as well as modifications to the car's original OEM body style for even greater levels of drama. We're not sure why they offer to paint the carbon fiber, but it is an option if the beautiful nakedness of CF isn't your thing.
Vitesse | AuDessus will make CF bodies for the Ferrari LaFerrari, and 458 Italia, Lamborghini Aventador, Bugatti Veyron and models from McLaren, Bentley and Aston Martin. No word yet on any Miatas. Once the two week process is finished, you do get your original car's body parts back, but don't think you can just swap outfits yourself.