Cruise Aftermarket Autonomy Puts Test Cars on the Road
aftermarket | audi | autonomous cars | cruise automation | technology | July 2, 2015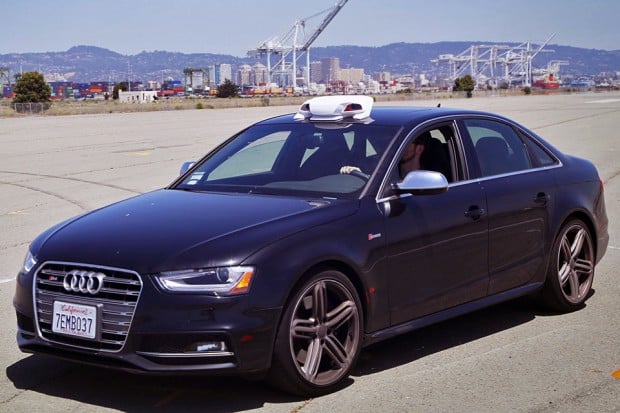 Autonomous vehicle tech is coming no matter how you feel your car doing the driving instead of you. Last year, we talked about Cruise Automation and its aftermarket RP-1 Highway Autopilot system that will keep your car in the lane and safely behind traffic without you having to do it.
The RP-1 system includes a processing unit in the trunk and a sensor pod mounted on the roof. Its maker has announced that it has now been granted a test permit in California that allows it to test the system on public roads. So far, it has been granted only two permits, but it aims to increase its fleet size soon.
Testing on public roads is the next step in commercializing the tech and bringing it to the mass market. The system will cost $10,000 for the first buyers who want it, assuming you drive a compatible Audi. Presumably it will eventually be available for cars other than Audis.