One of Only 50 Maserati MC12's up for Sale
maserati | maserati mc12 | sales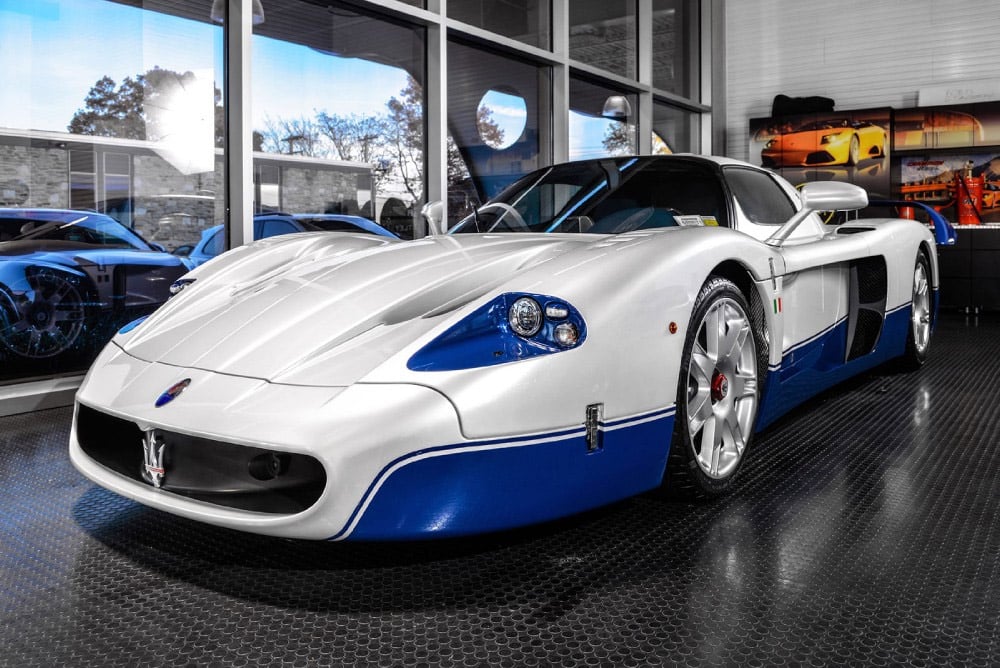 Last year, we reported on an extremely rare Maserati MC12, with only 1300 miles on it, that was being sold on eBay. Now another specimen is on the block at a Bentley dealership in Long Island, and this one has only been driven 310 miles!
There were only 50 MC12s made, all manufactured between 2004 and 2005. The cars have a lot in common with the iconic Ferrari Enzo, including that supercar's 620-horsepower V-12, which boasts a top speed on just over 200 mph.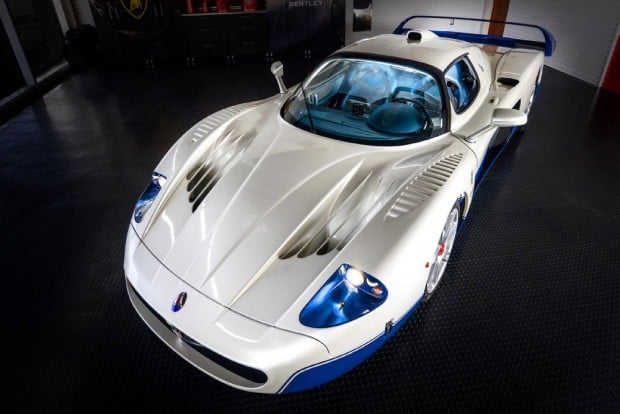 The MC12 on eBay last year was black and as understated as this over-the-top ride can get. Not so with the current model up for sale. This MC12 has an extra flashy pearl white/intense blue two-tone exterior, with matching interior colors. My favorite aspects are the huge rear blue spoiler, which has Formula 1 written all over it, and the huge, intimidating quad exhaust pipes.
What's funny though is that the car's page on the dealer's website says, "Call for Price." This MC12 should go for well over $1 million, so if you have to call and ask what they're asking for it, it's probably not the car for you.