Kid Scores Big with Rolls-Royce Ghost for Prom
rolls-royce | July 3, 2015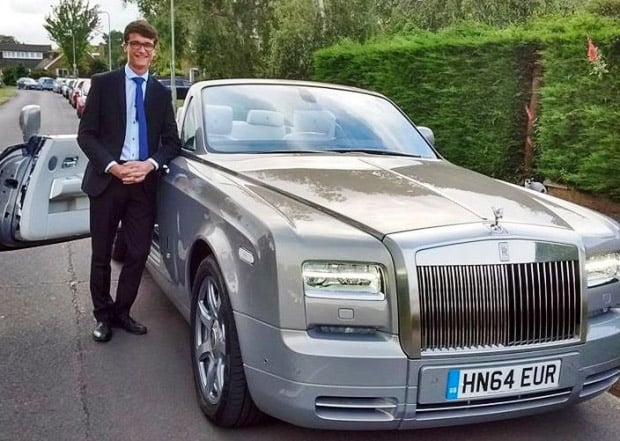 Everyone wants to look cool when they go to their high school prom, and a young British man recently looked extra slick when he rolled up to his in a Rolls-Royce Phantom Convertible.
In short, Adam Brombley, who had been diagnosed with non-Hodgkin's lymphoma about two years ago, won an award for community service that had been sponsored by the iconic British carmaker. So, when his prom was coming around, Adam's mom reached out to the nice folks at Rolls asking if they might lend him a car to take to the prom. Adam was not in on it, so when he left his house for the event, he was shocked to see this amazing sled waiting for him.
The car loan was pretty sweet, but even sweeter is the fact that Adam's cancer is in remission and he continues to raise funds for charities who stepped in to aid he and his family when he was ill. The only way this story could have been better is if Rolls would have just given him the car – hint, hint.