Toyota Pixis MEGA is Kinda Cool, But Also Embarrassing
compact | japan | suv | toyota | van | July 3, 2015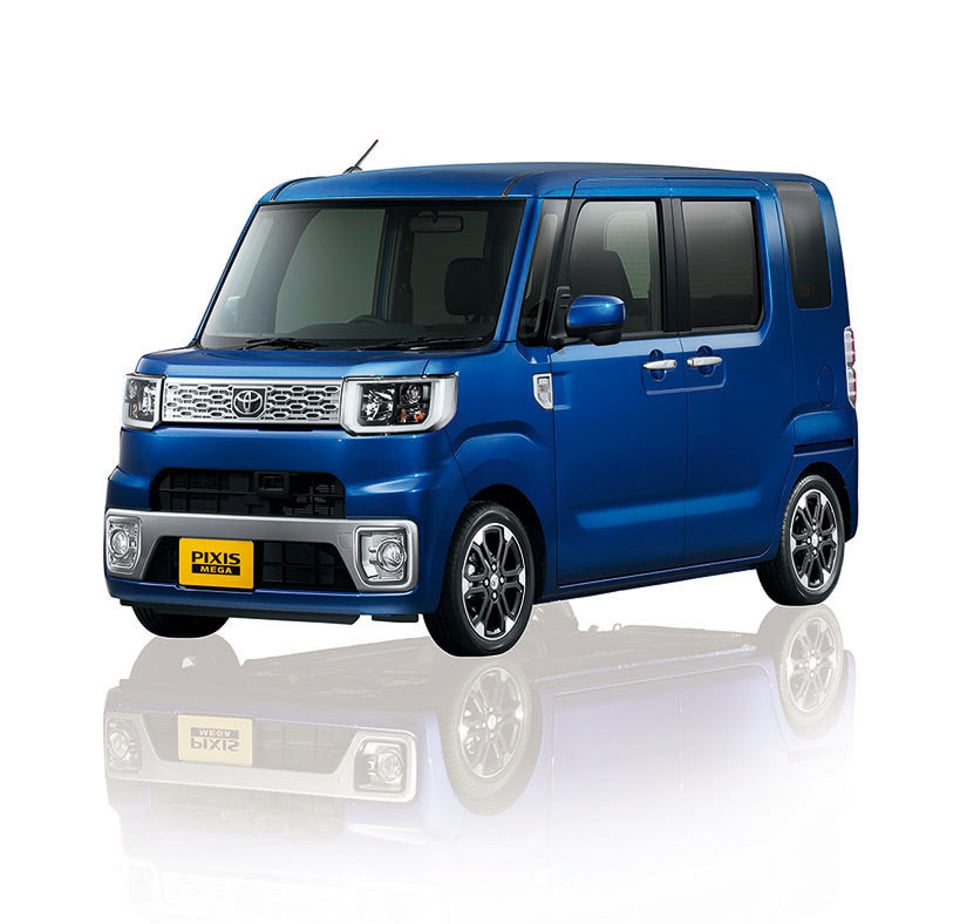 I've been married for 20 years now. Not too long ago, I was in the local grocery store and happened to bump into an ex-girlfriend I dated right before my wife. I wanted to say hi and talk, but the finely honed skills gained from 20 years of marriage told me to smile, nod, and keep walking because my wife was somewhere among the aisles. That is sort of how I feel about the ironically named Toyota Pixis MEGA.
I like it, it looks pretty darn good, but I am a bit leery of anyone seeing me next to it. I mean there is nothing wrong with owning one, but I really just don't want to have to explain what I was thinking. This new Toyota mini vehicle looks sort something along the lines of a Kia Soul that got smashed in a parking spot down to 7/8 of its original size.
The Pixis MEGA's sightline is about as tall as a minivan at 1387 mm (~54.6″). The vehicle itself stands 1455mm (~57.3″) tall. Toyota offers it in FWD or AWD models. Its is made for hauling small cargo in urban areas, and has a hidden cargo compartment beneath its trunk floor for added capacity. Base versions get a 660cc engine while mid- and upper-end versions get the same 660cc engine with an intercooled turbo. Pricing ranges from ¥1,350,000 to ¥1,749,600 (~$11,000 to $14,250) on the high-end. At this point, it appears to be destined only for Japanese markets.
Would you drive one of these?