Volvo XC90 Excellence Child Seat Concept
car seat | concept | kids | safety | volvo | xc90 | July 3, 2015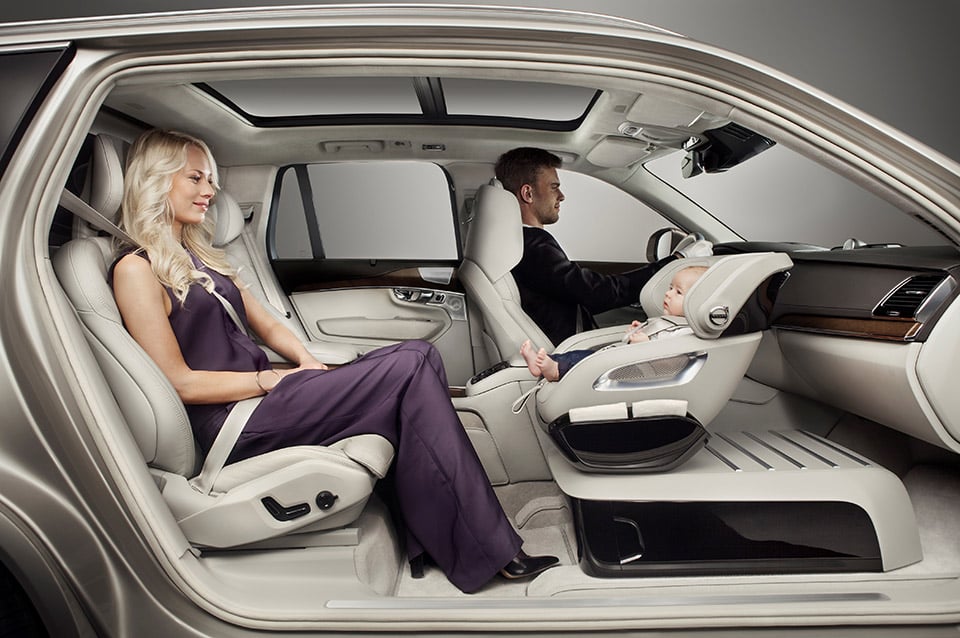 As a parent, one of the most terrifying things for me is the idea that something bad might happen to my kids in a car accident. I can remember bringing my kids home from the hospital and having at least three people lecture me about not putting the car seat in the front. The safest place for a kid is always the back seat; even the government tells us that. That's why putting the baby in a forward position as this Volvo XC90 Excellence Child Seat Concept gives me the willies.
Regardless, I'm going to bet that Volvo knows safety and that the baby is far enough back from the dash that this is perfectly safe. It still makes me nervous. If you don't remember, the XC90 Excellence is the version of the Volvo SUV that lacks a passenger seat and caters to rear seat passenger comfort. In this concept, instead of a footrest, it has an adjustable baby seat that can face backwards. The seat is also able to swivel making it very easy for parents to put baby into the seat and take them out.
I can certainly see parents loving a setup like this. I can also see having baby that close to the driver as being a distraction. Car seat age babies are always doing something insanely cute that parents have to watch.