Chevy Gives Your Smartphone Its Own AC Vent
active cooling | chevroelt | smartphone | July 6, 2015
---
No matter where you live, be it the mild west coast or the incredibly hot southern states, you have climbed into your car before and wondered just how it gets so hot. If you have ever tossed your smartphone in a bin inside the car while driving where the sun shone directly on it, you know just how hot your device can get inside a car. Things get even hotter if you're charging your phone.
Chevrolet has unveiled its new Active Cooling system that promises to keep your smartphone cool and working optimally inside your car. The system comes on certain 2016 model cars when optioned with the wireless charging system. With Active Cooling, the smartphone charging bin gets its own AC vent.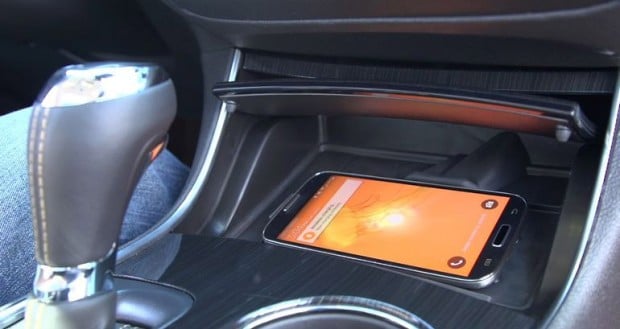 The feature will be offered on the 2016 Impala, Malibu, Volt, and Cruze. I would assume that in the winter months, the vent is turned off so no heat is blown directly on your device.