Chevy Pokes Fun at Ford's Use of Aluminum
July 6, 2015
Ford managed to trim significant weight from its F-150 pickup trucks this year, but there's been some controversy in the market about whether the move to this lightweight material was too big of a tradeoff for strength and durability of steel. It's certainly more expensive to repair aluminum. Unsurprisingly, Chevrolet is one of Ford's biggest detractors when it comes to their choice of materials.
So if you keep hearing the words "High Strength Steel" in Chevy's Silverado commercials, it's no coincidence. In this amusing promo video, they prove their point by asking volunteers which cage they'd rather get into when facing off against a grizzly bear – a sturdy steel one, or one made from aluminum. Take one guess at which one is preferred.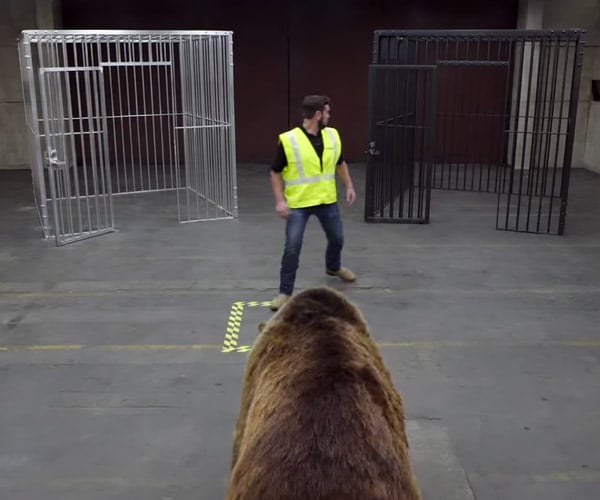 Granted, I drive a Jaguar that's made of aluminum, and have had no problems, but for something that's going to see the sort of constant wear and tear of a pickup truck, I think steel is probably a better choice.