Ultra Rare Lambo Sesto Elemento for Sale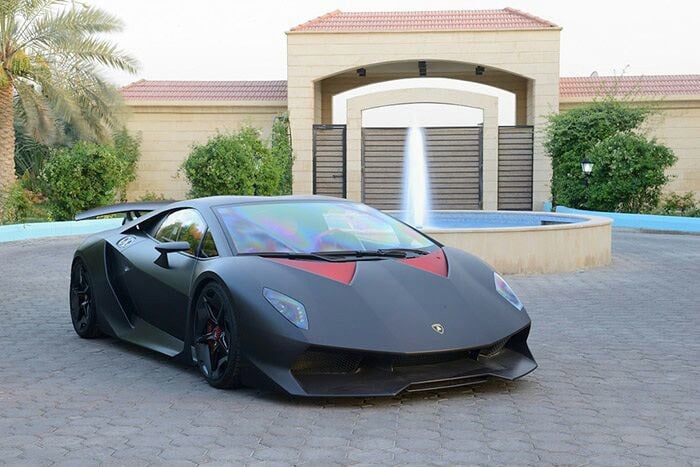 All Lamborghini's are special. But not all are this special.
In 2010, the Raging Bull unveiled the insanely futuro-looking Sesto Elemento (translated, that's Sixth Element). Only 20 were made, they were constructed from mostly carbon fiber making them crazy lightweight (2,200 pounds), and they featured a 5.2-liter, 570-horsepower V10 (the same as the Gallardo). They didn't last long, even though they cost about $2.5 million each. And here's the best part – they're not street legal! So not only do you have to have mad cash to own one, you can't even drive it on the street to show it off.
Well, one of the 20 just came up for sale, which almost never happens. The anonymous seller wants 3 million Euros (about $3.3 million USD), but hey, it only has 12 miles on it, so for all practical purposes, it's brand new.
And just in case you're thinking of calling up and asking to take it for a test drive before you buy it, you have to be pre-qualified before even being considered. Why do I get the feeling that next week I'll be writing that Floyd Mayweather just bought this bad boy?