Driving Etiquette Around the World (Infographic)
infographics | July 7, 2015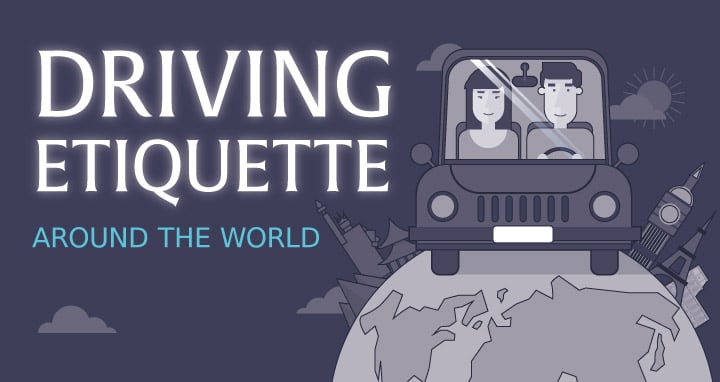 Here in the U.S., driving rules are largely pretty similar – with the exception of speed limits. However, if you live in an area like Europe, you're bound to run into some very different driving regulations as you move between countries.
The guys from UK Insurance Company Adrian Flux put together this useful infographic which runs down some of the basics for a number of countries, including which side of the road to drive on, seat belt and running light rules, and average speed limits. I'm not sure how the speed limits were determined though, as the U.S. 80 mph highway limit only applies in Texas and Idaho as far as I know, and the 30 mph limit is lower than many urban areas I've driven in.
There are also some unusual tidbits in there, like how you can't drive an "excessively dirty" car in Romania, or eat or drink behind the wheel in Cyprus. Scroll down to view the full graphic.