Miami Vice Ferrari Testarossa up for Auction
auctions | ferrari | miami vice | July 10, 2015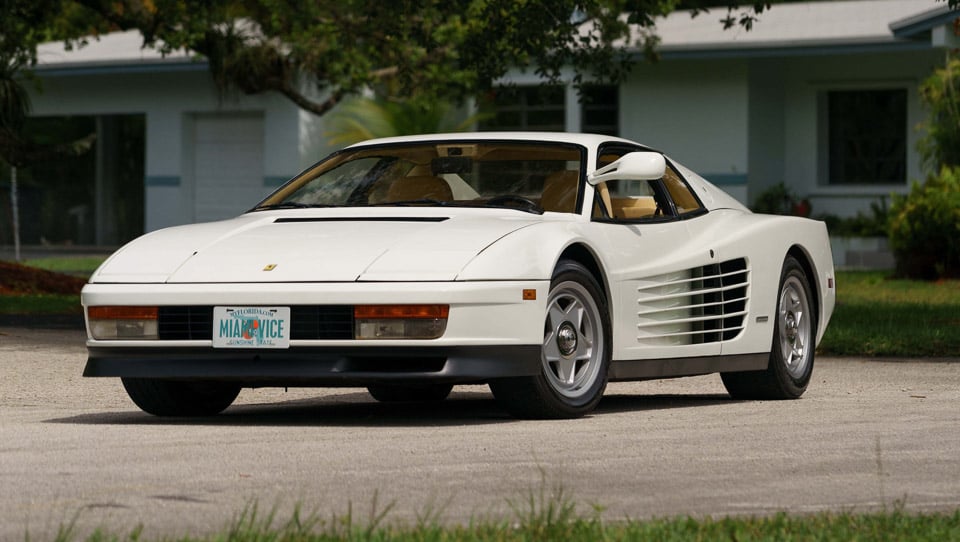 Cue the Hans Zimmer music and break out the pink t-shirt, white suit and espadrilles. The Miami Vice Testarossa is going up for auction at Mecum Auctions during Monterey Car Week on August 15th, and it should net some decent coin due to the fact that it's a Ferrari and it's "historic", at least by TV standards.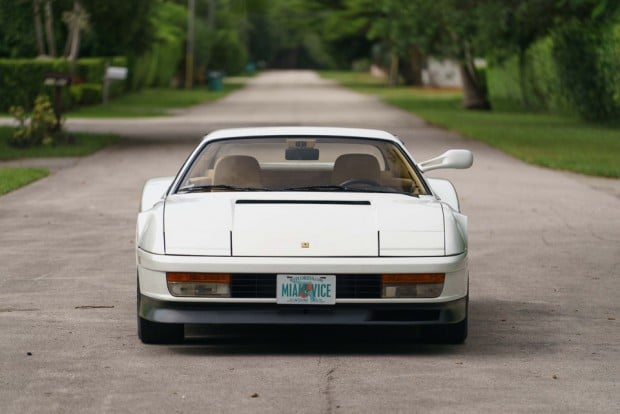 It's one of two Testarossa's that replaced the replica black Daytona Spyder used for the first two seasons. It stands out from stock Testarossa's thanks to a high-mounted side mirror that's quite noticeable. The cars were also painted white from their original black so they could show up more crisply in night scenes, of which there were plenty. Too bad it was never driven to Phil Collins' In the Air Tonight – an honor bestowed on the fake Daytona Spyder. Oops.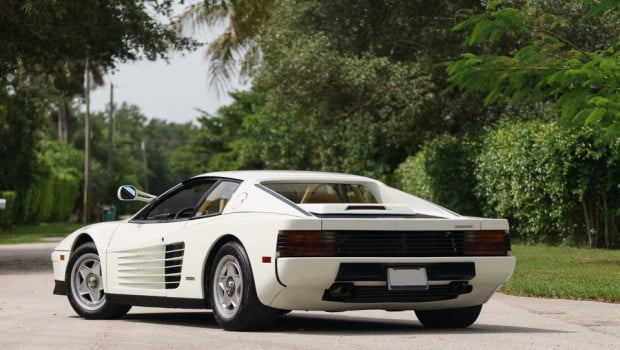 The Testarossa is powered by a 4.9-liter, 390-horsepower flat-12 engine and a delicious gated manual transmission. A cool $8K was also spent having the engine removed and serviced, so you know it's been cared for. The cream-hued leather interior matches Sonny's espadrilles beautifully, and there's only 16,124 miles on it, which is low for a Ferrari of this age. Now, grow that stubble and check your bank account.