Next-Gen Audi A8 to Get Autonomous Tech
audi | car | cars | July 17, 2015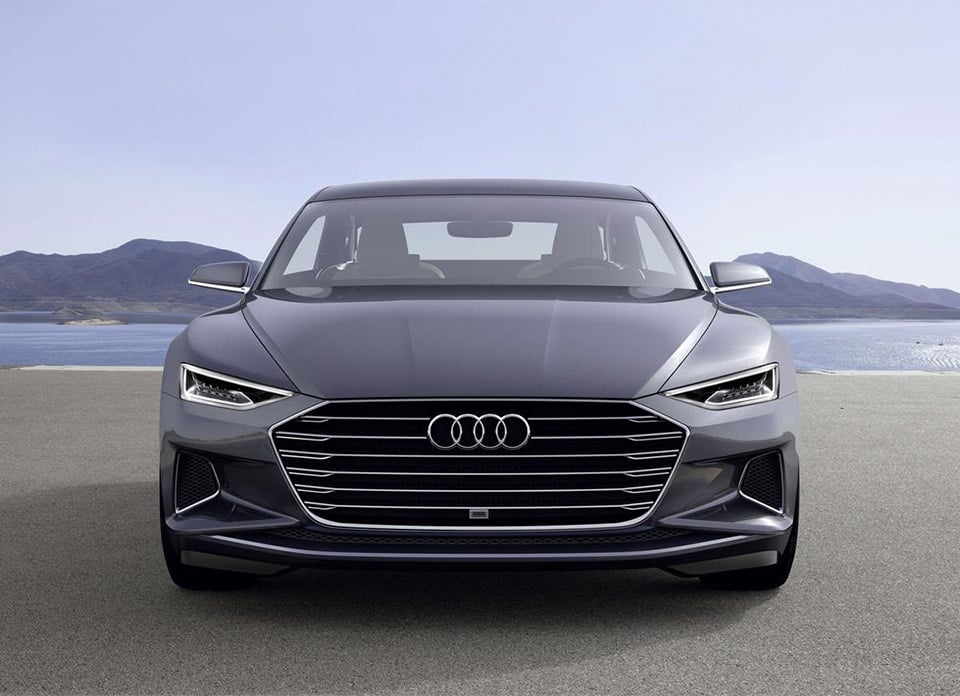 Audi is talking up one very cool feature that be available on the next generation A8. That feature is autonomous driving. Audi says that the system will be able to take over for the driver at speeds up to 37mph.
Clearly, the autonomous driving feature is meant to help drivers out in stop-and-go traffic. This would be a great thing indeed for those boring commutes in heavily populated areas. I'd like to see the tech work for highway cruising speeds as well.
Audi talked up the coming tech in its reveal of an autonomous racecar called "Robby" that was able to hustle around Sonoma Raceway in 2:01.01. That's certainly not a record setting lap, but considering there was no driver it's pretty impressive.
(Car shown is the Audi Prologue concept – which the new A8 will likely resemble to some extent)